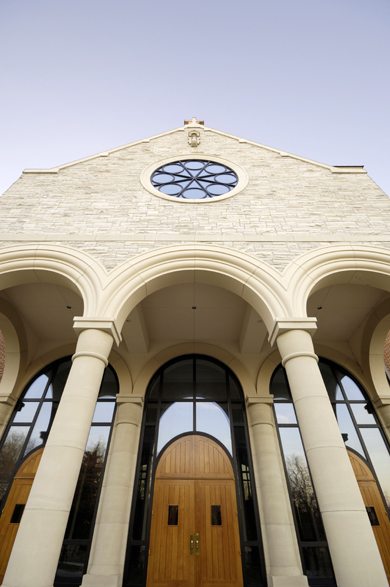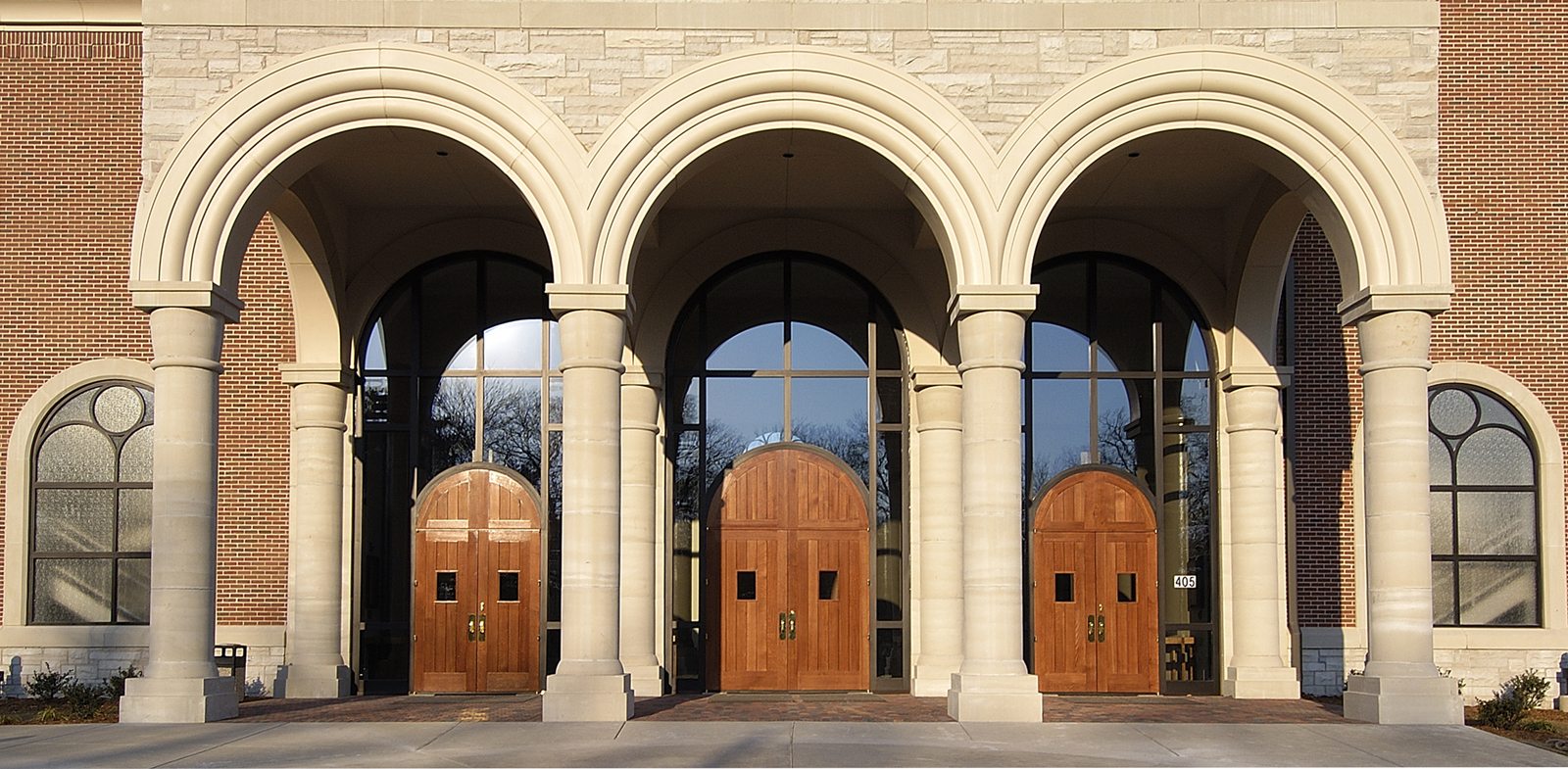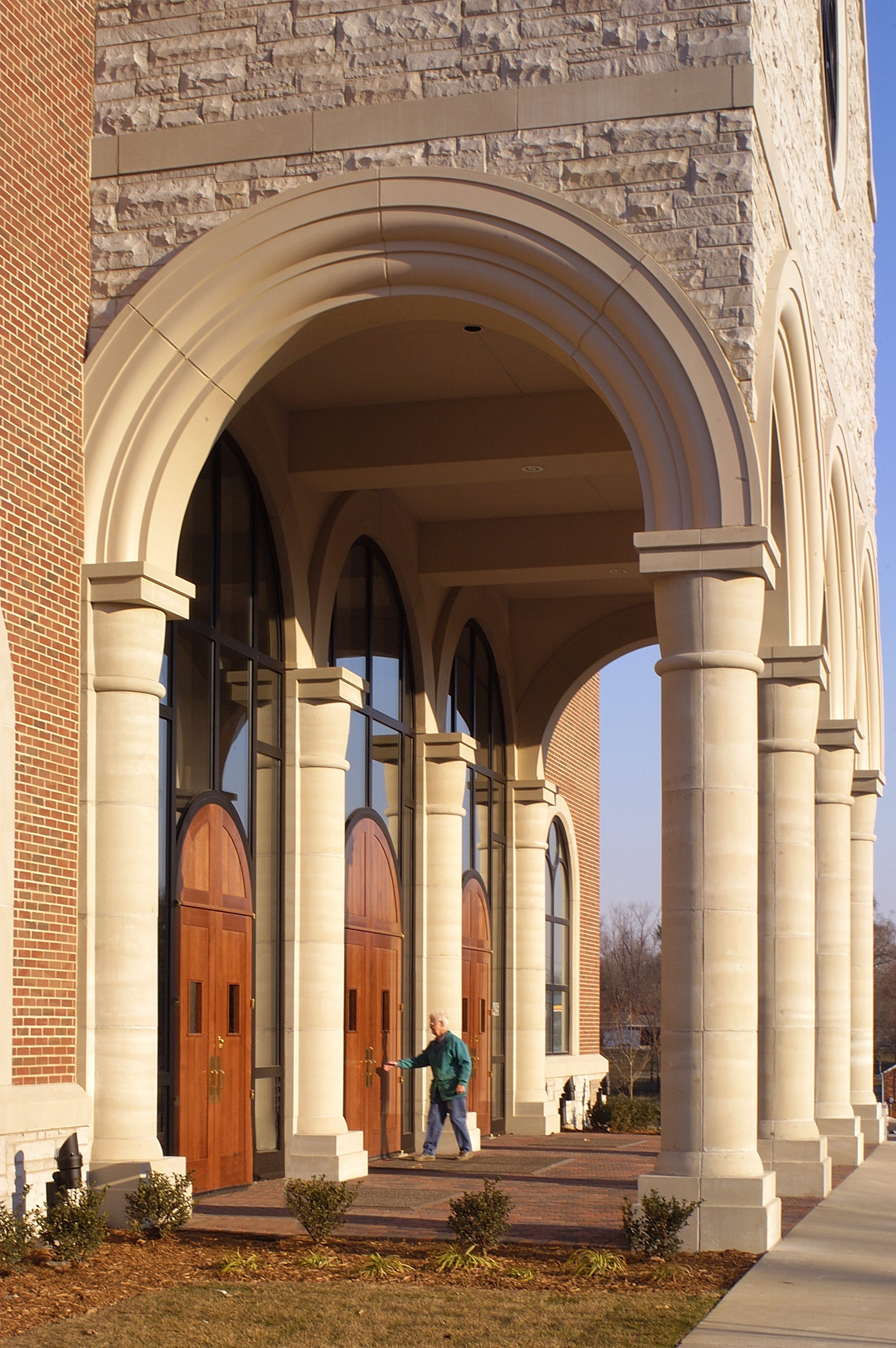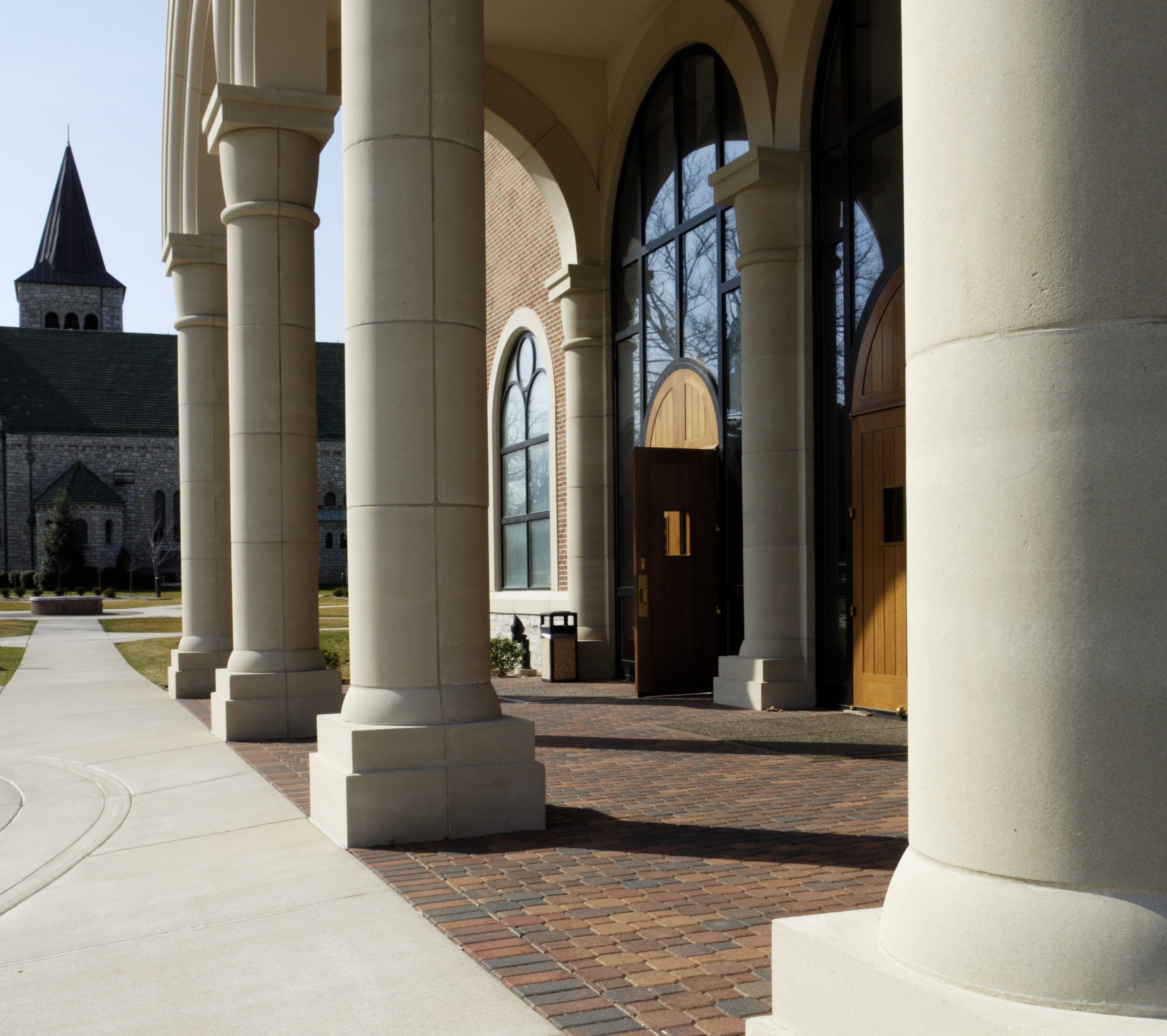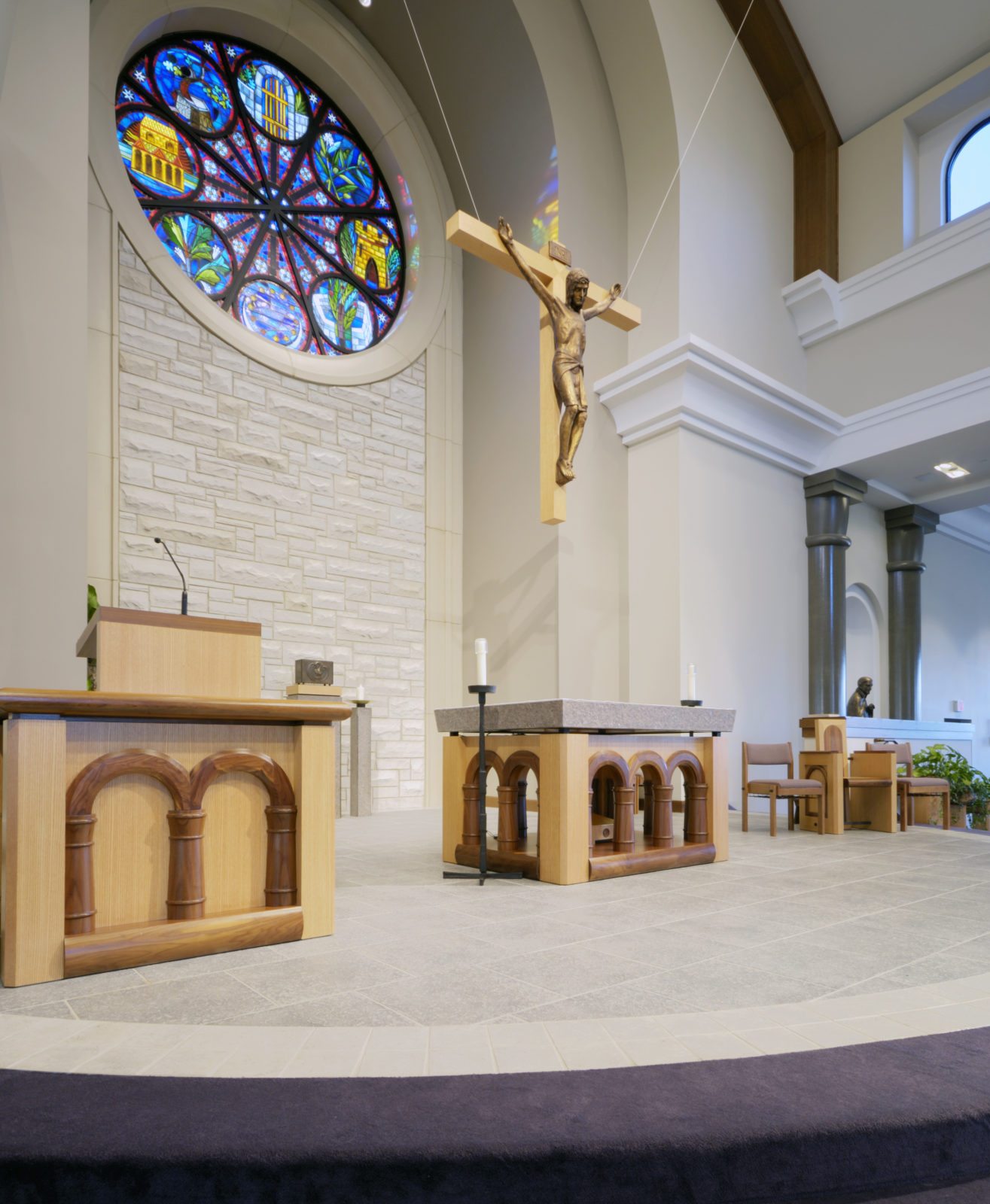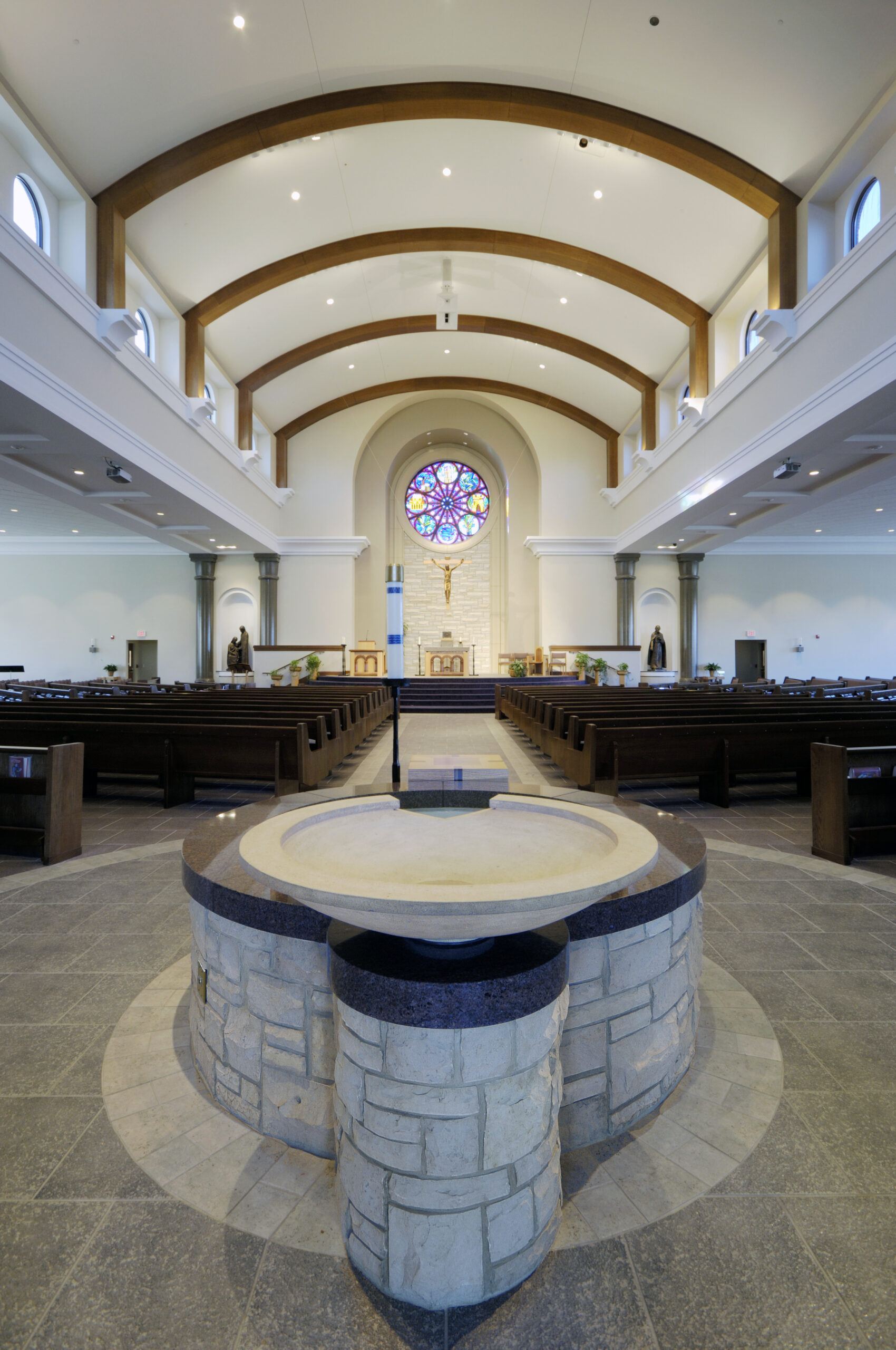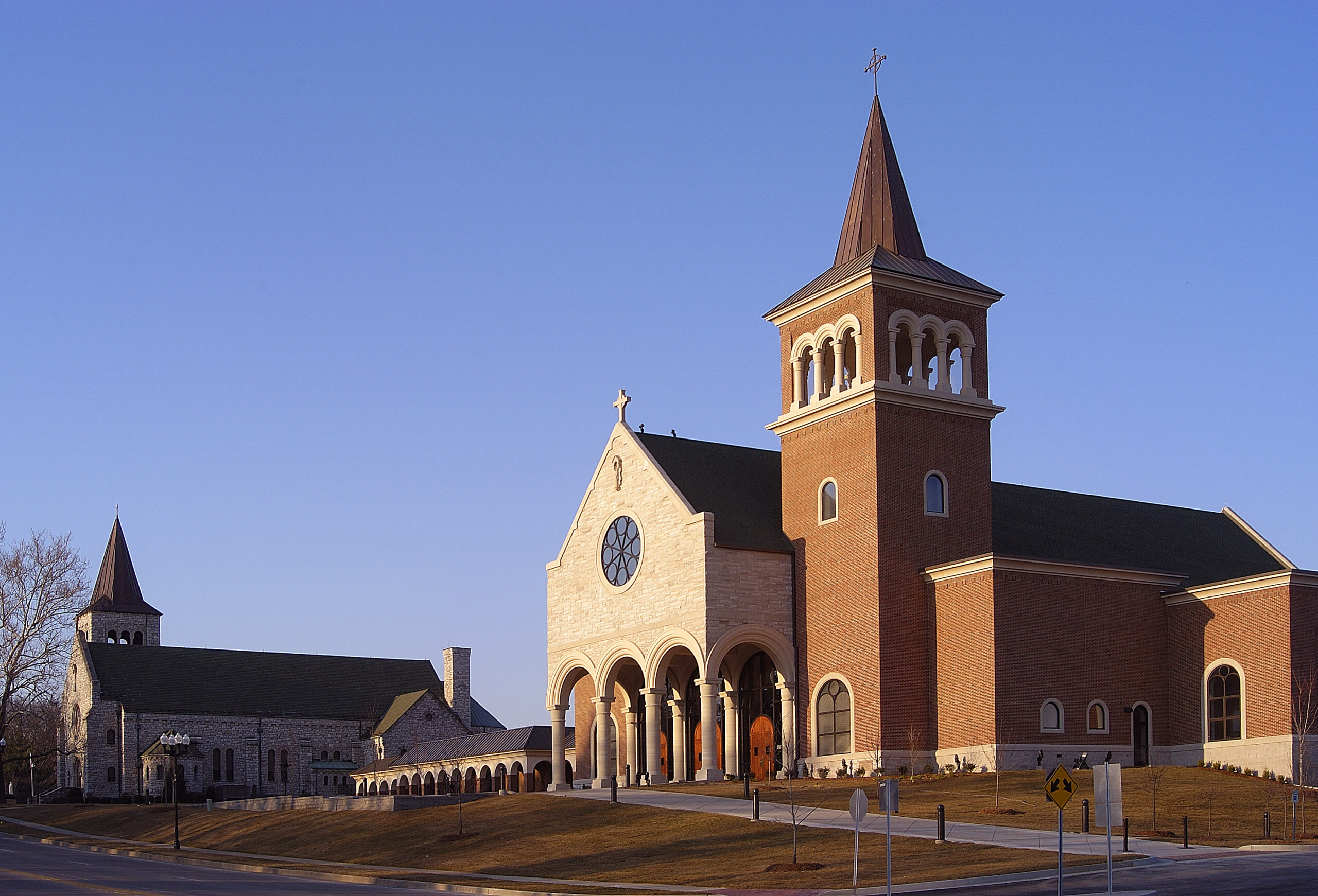 To meet the needs of this rapidly growing congregation, a new church and parish center was developed following an extensive series of planning sessions and a successful capital campaign.
Chiodini Architects' design solution revolves around an exterior courtyard which ties together the existing church, and the school, new church offices and the new church and parish center via a covered colonnade. This exterior courtyard offers a new outdoor gathering place for parishioners, while a circular drop-off in front of the church entry allows for direct vehicular access. An exterior brick tower stands over the church and is capped by a copper steeple. The interior of this spacious new church seats over 1200 people, all with clear views of the raised altar.
The 20,000 sq. ft. parish is large enough to simultaneously accommodate a variety of parish functions. With seating for up to 500 people, the lower level banquet room can be further subdivided into several smaller spaces, all served by a full commercial kitchen. Additional meeting rooms, separate nursery, accessible elevator and restrooms complete the lower level parish center. A landscaped courtyard adjoins the entry plaza for the parish center which allows for private outdoor gatherings.
Project Details
Location:
O'Fallon, Missouri
Area:
40,000 SF