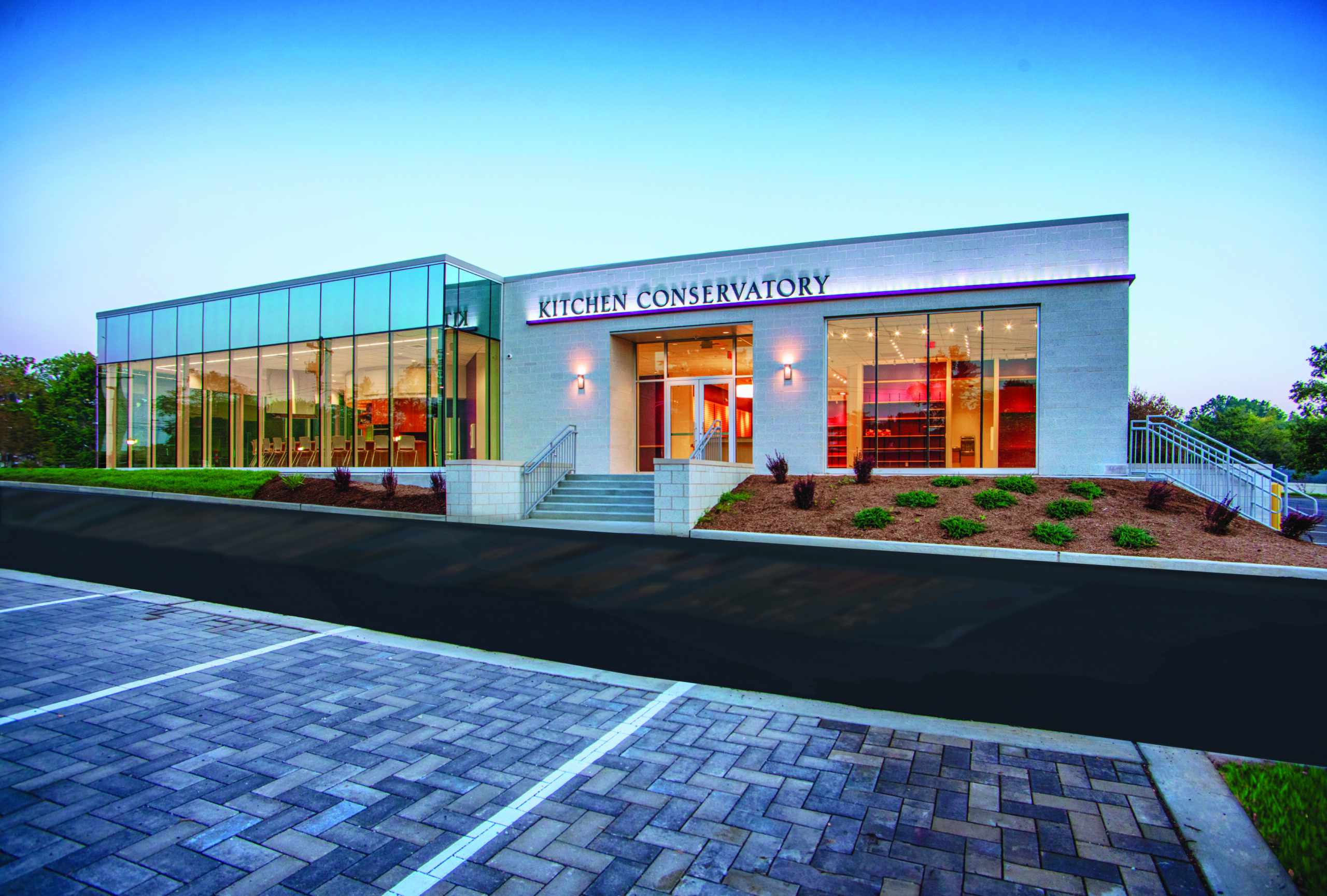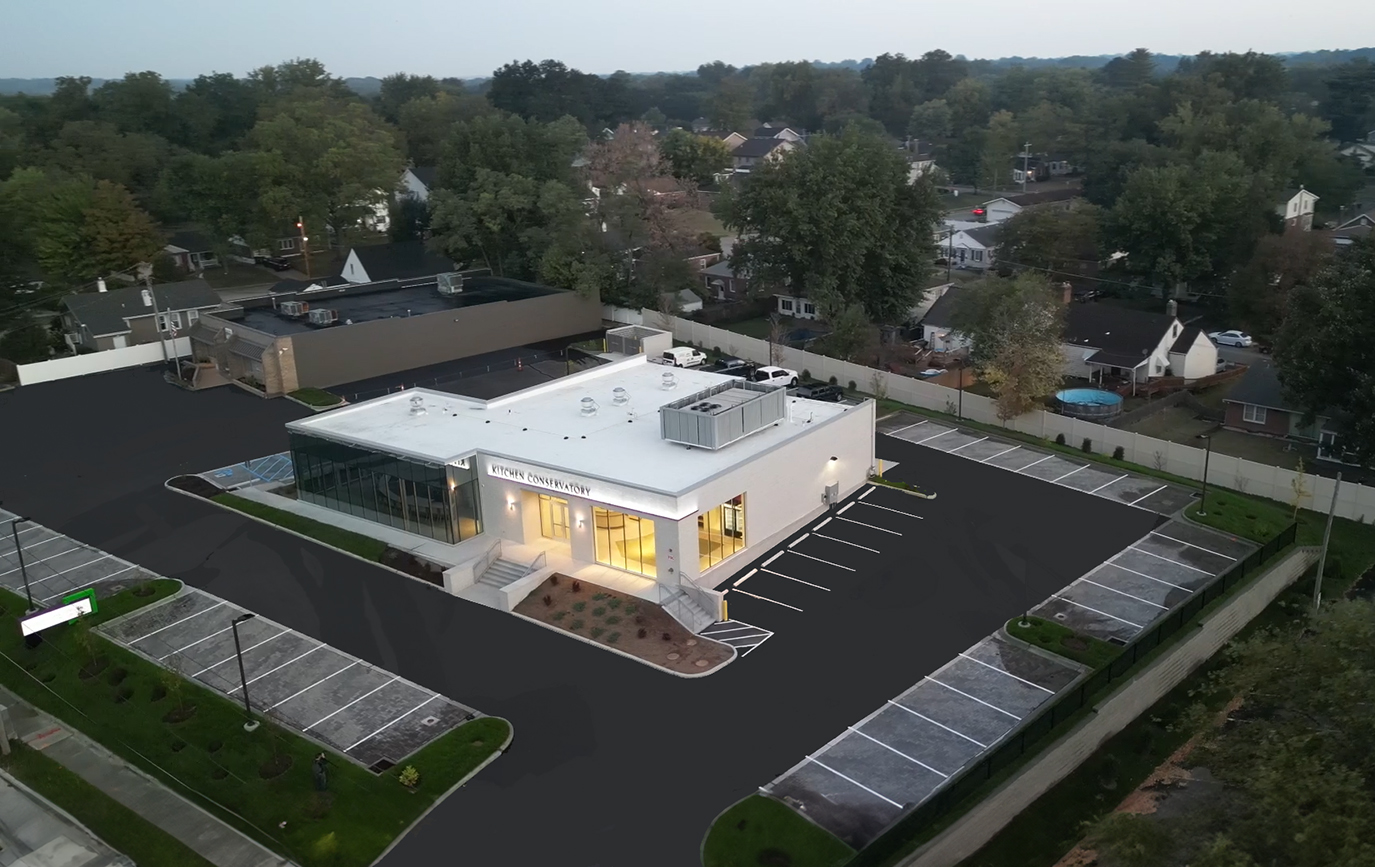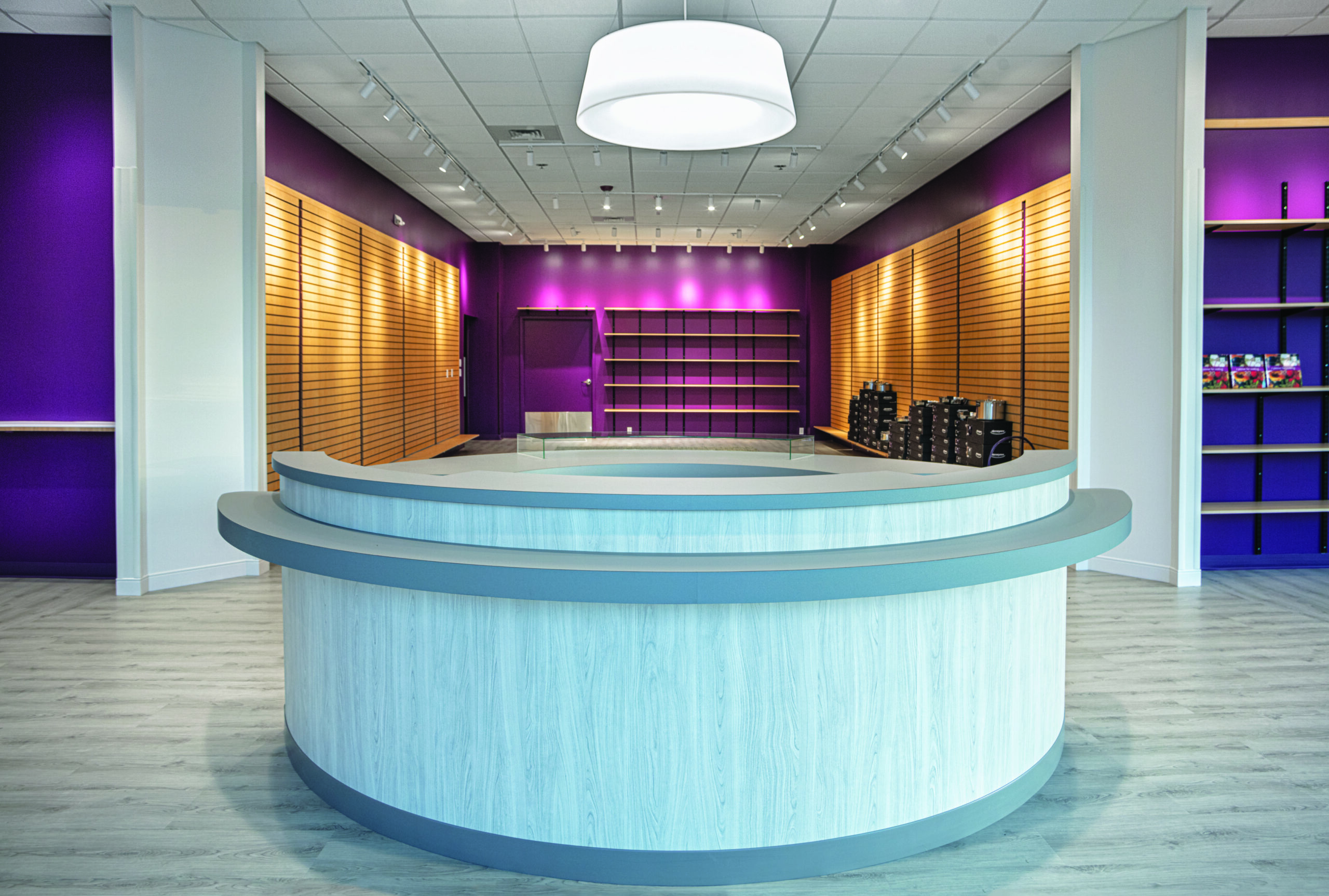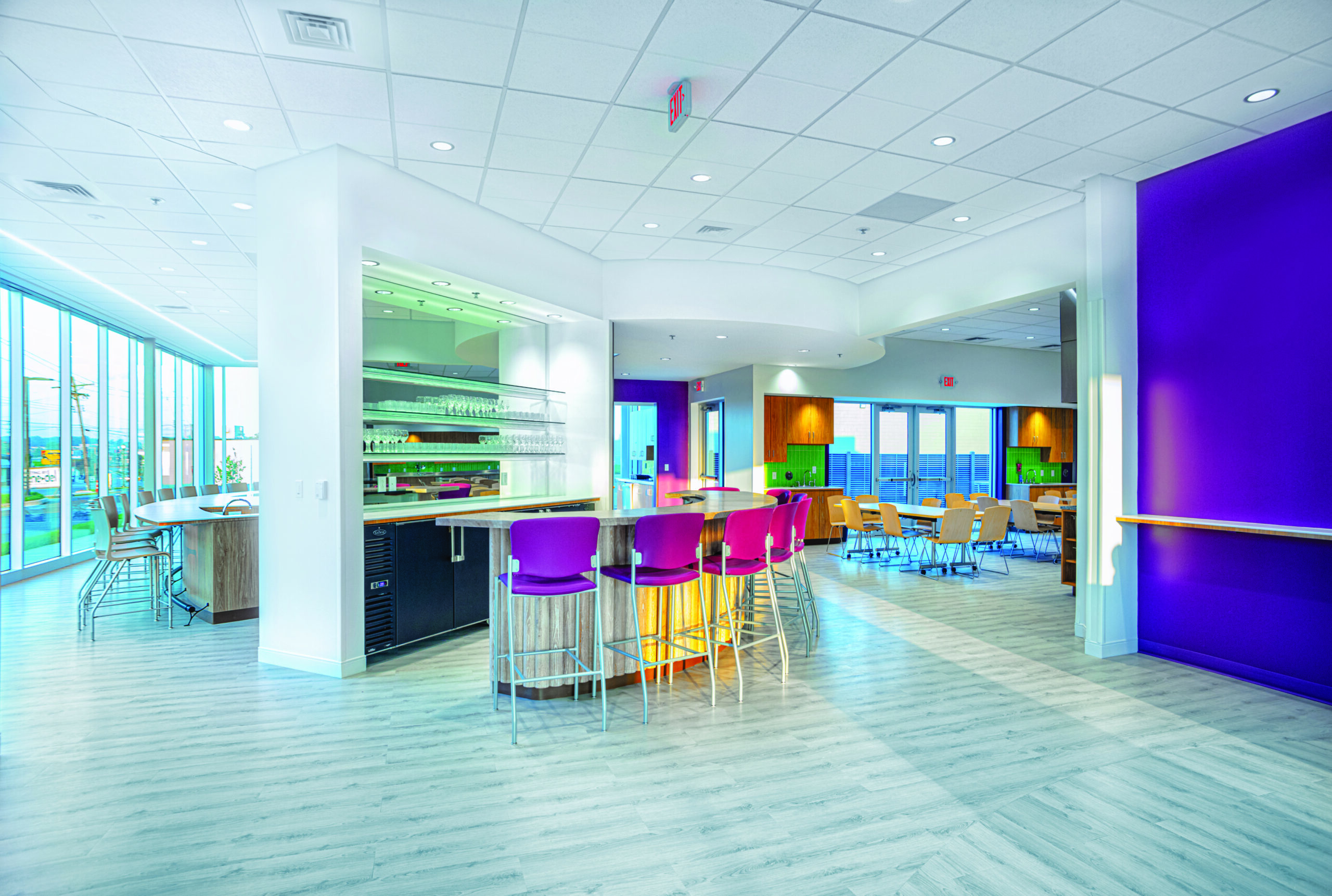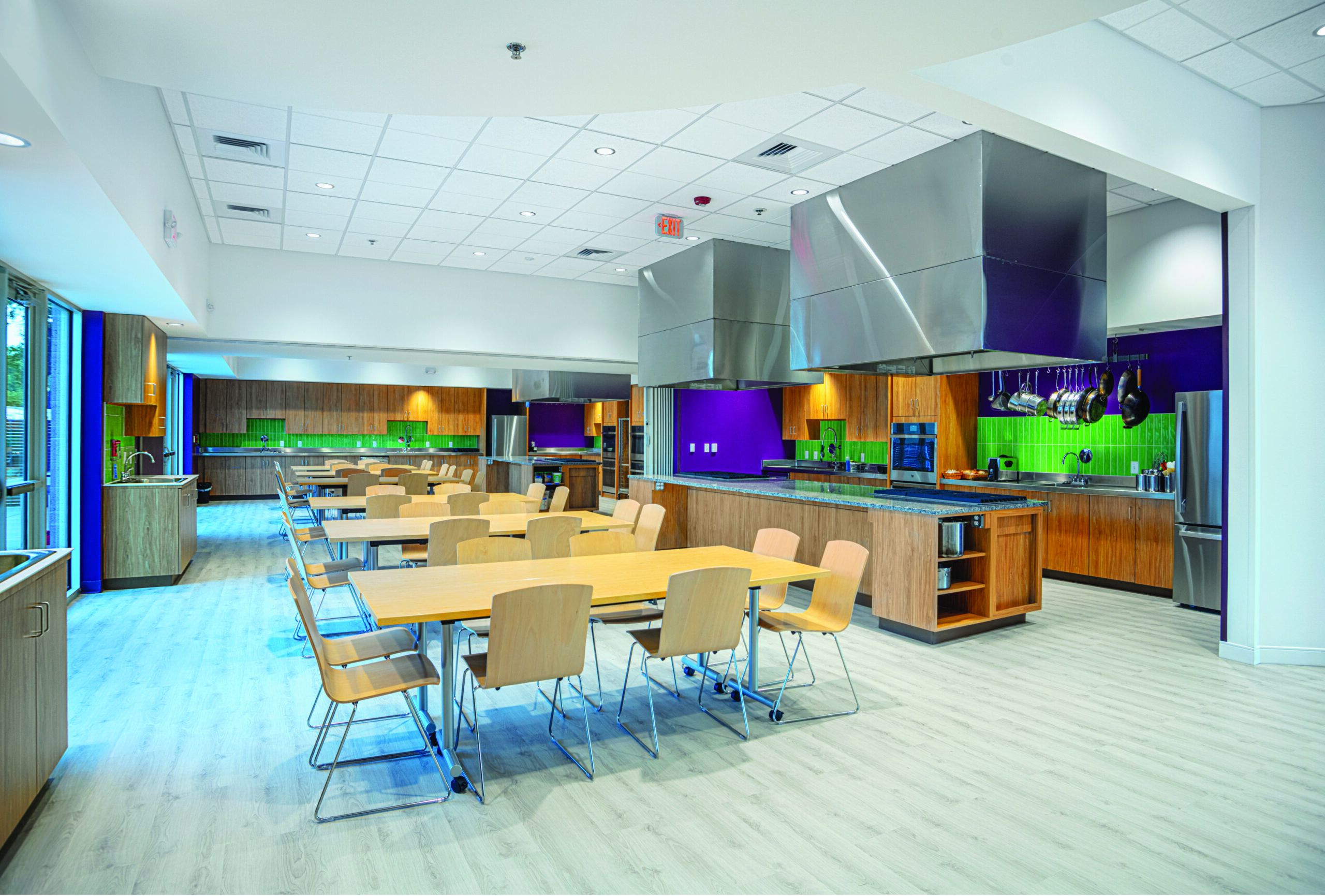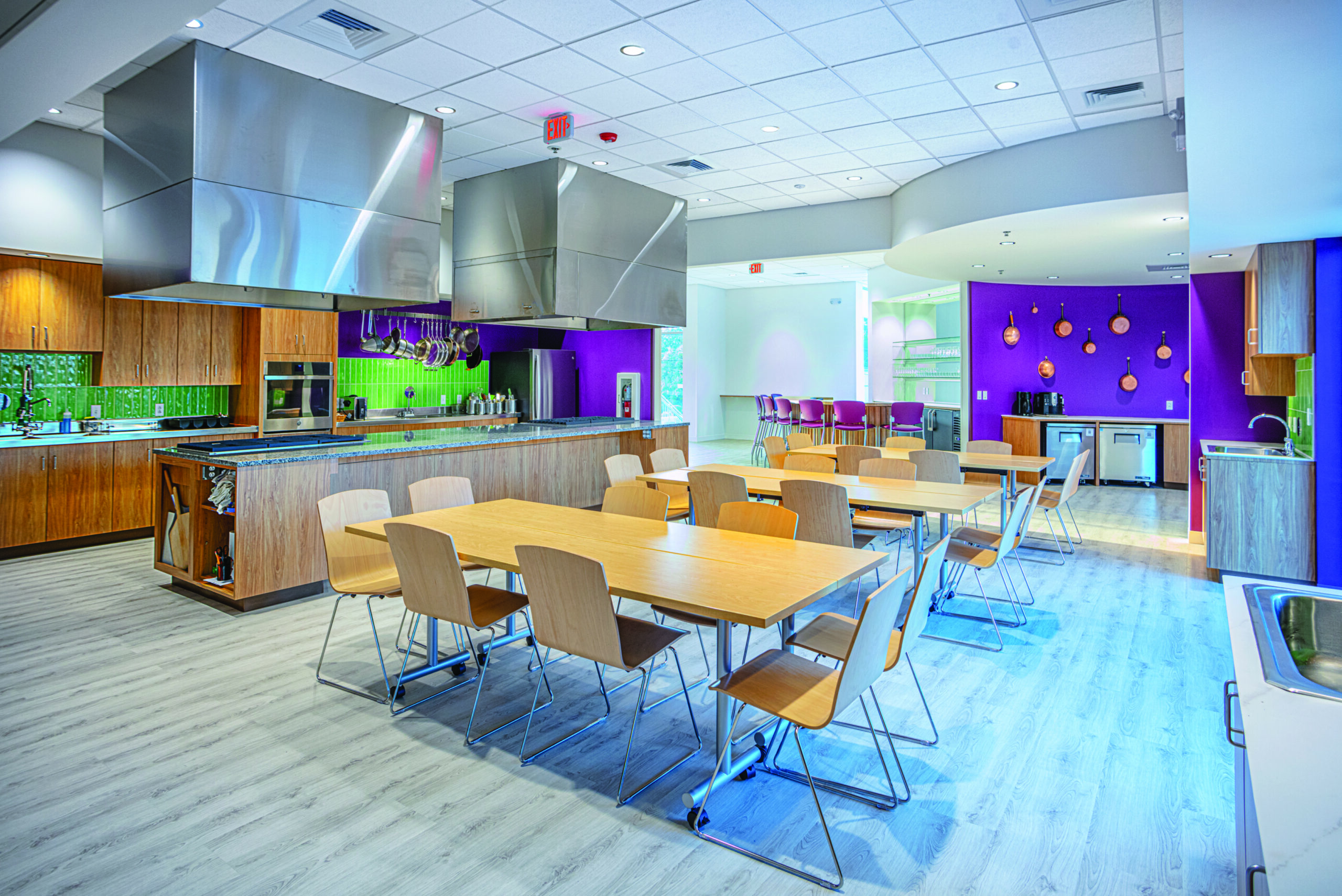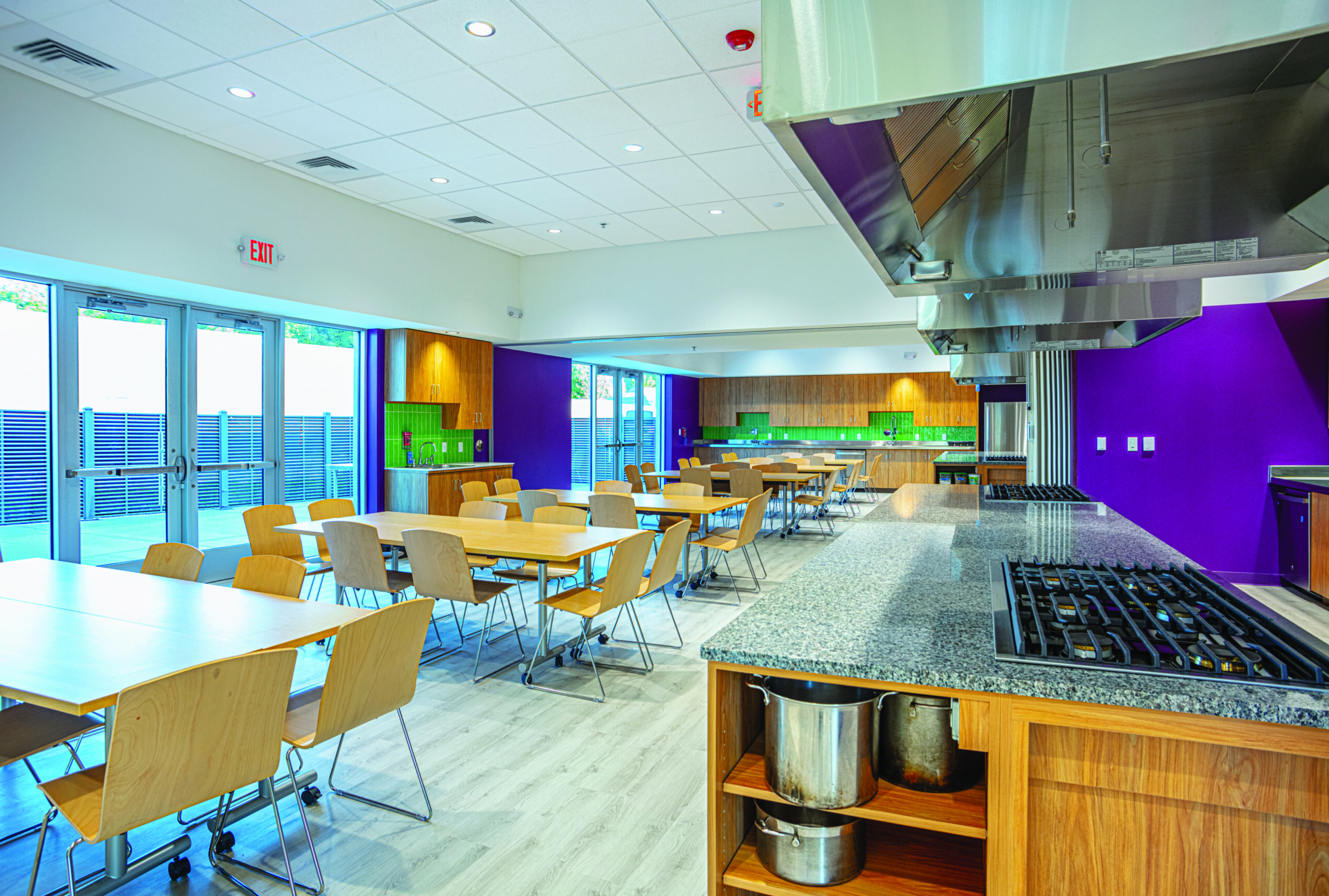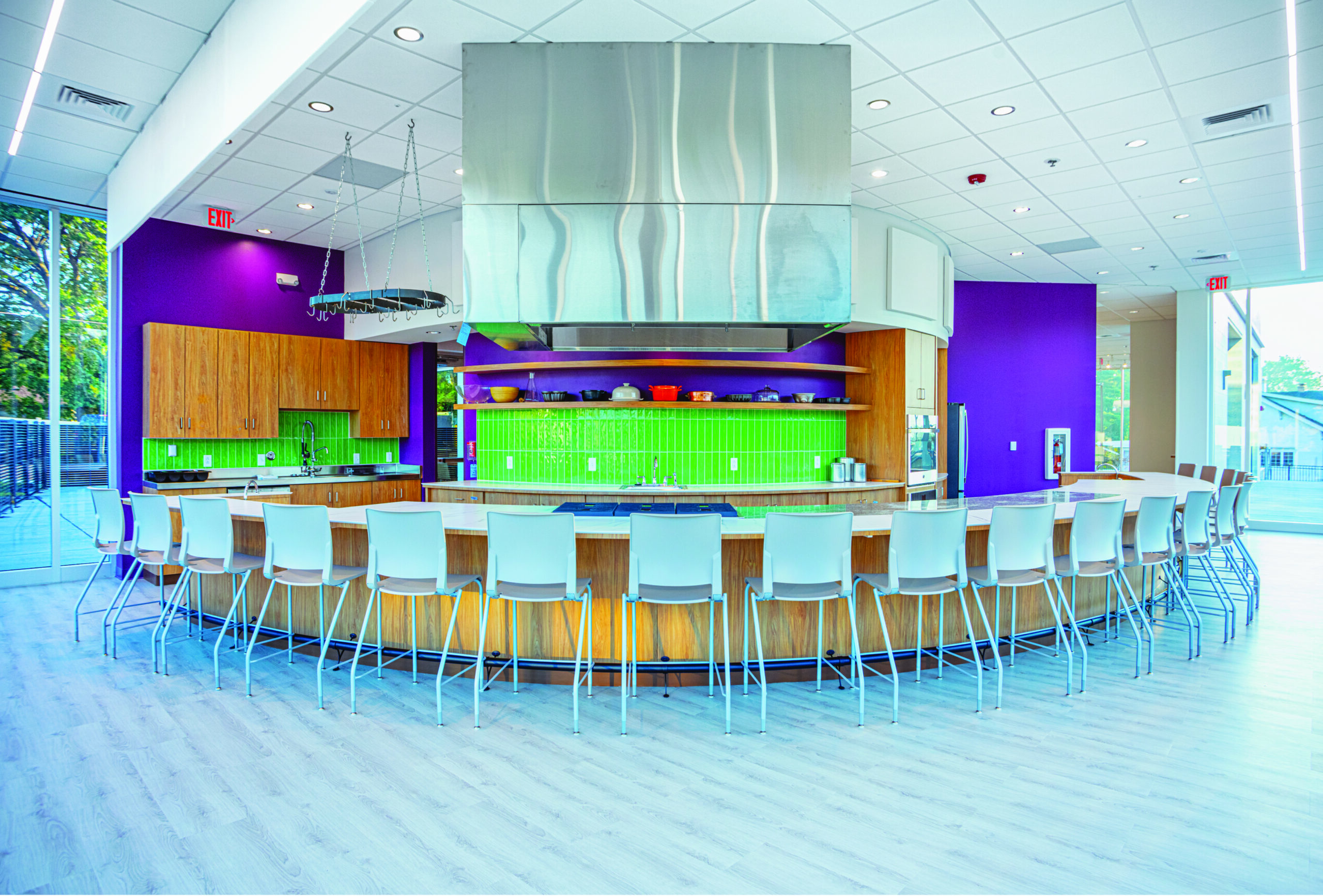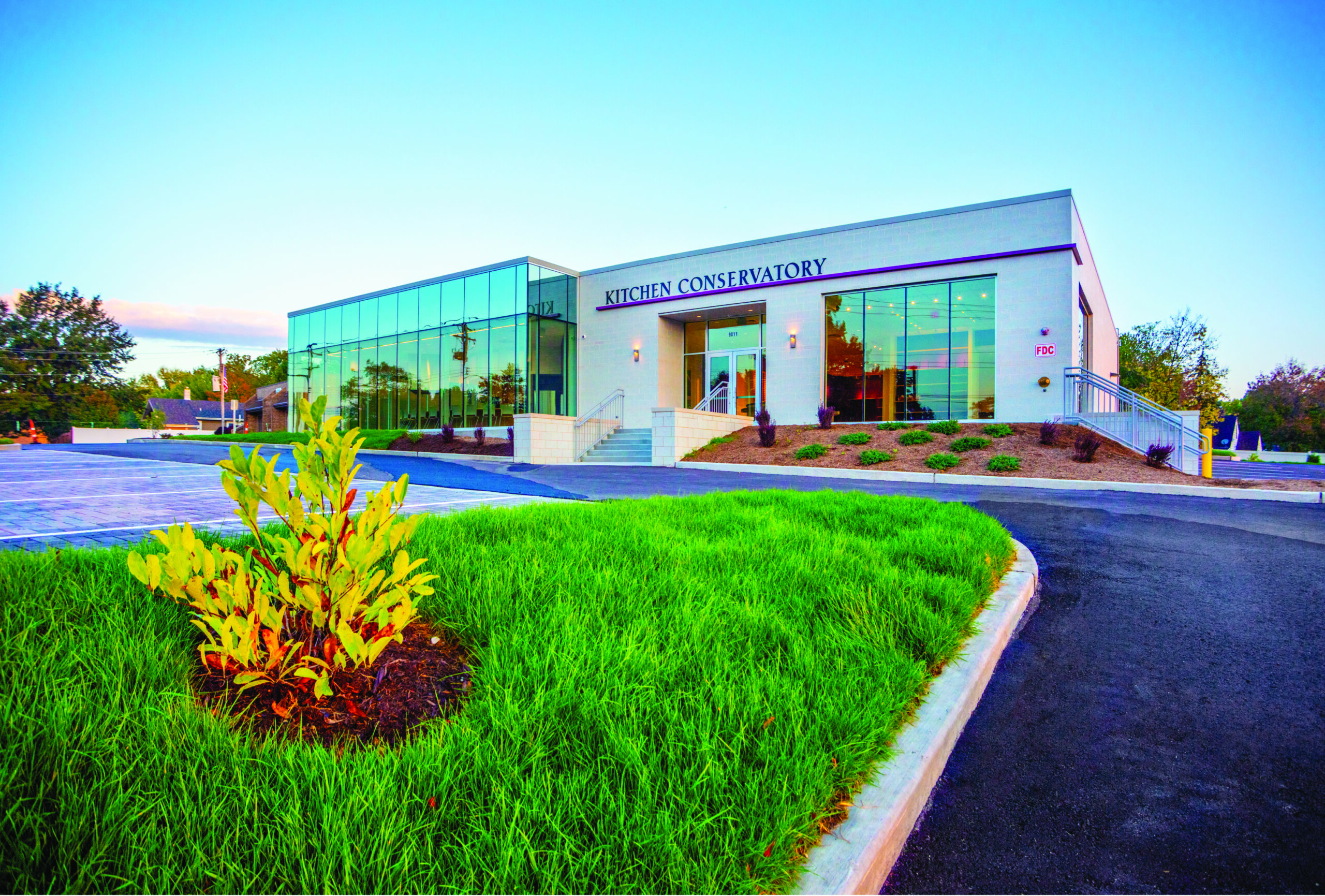 The Kitchen Conservatory in Brentwood, Missouri showcases contemporary culinary architecture and design. Chiodini's design philosophy was to prioritize functionality over form, clearly communicating the building's purpose as a culinary teaching center. A distinctive glass cube encases the main demonstration and teaching kitchen allowing for visibility from the street and creating an inviting and productive environment. This glass cube contrasts with the solid architectural masonry elements of the building, highlighting the building's simple form and clean lines.
The state-of-the-art demonstration kitchen is arranged in a curved layout to accommodate 20 participants, all with a clear view of the instructor. The facility includes two signature kitchens, each equipped with a large granite island and stainless-steel counters, designed to seat 24 people in each classroom. A moveable dividing wall allows for two classes to occur simultaneously or opened for one big class. Custom tables were designed to ensure participant flexibility; these tables are easily nested or moved as needed. The craftsmanship of Martin Goebel is showcased in an intricately designed custom wooden bar, adding a touch of European artisanal elements in the modern design.
Kitchen Conservatory's corporate colors, green and purple, are tastefully integrated into the accent tiles, carpet, upholstery, and paint. A prominent element is the curved accent wall, which displays an extensive collection of copper pans, adding a touch of elegance and history. The conservatory also features a spacious retail area, illuminated by sophisticated focal lighting that highlights a variety of culinary products. A key feature is the custom service desk, which elegantly displays knives and small purchase items.  Outside, a quaint patio was created as an outdoor teaching venue as well as a place to gather and socialize. This building masterfully combines functionality with modern design, redefining standards for culinary education and retail environments.