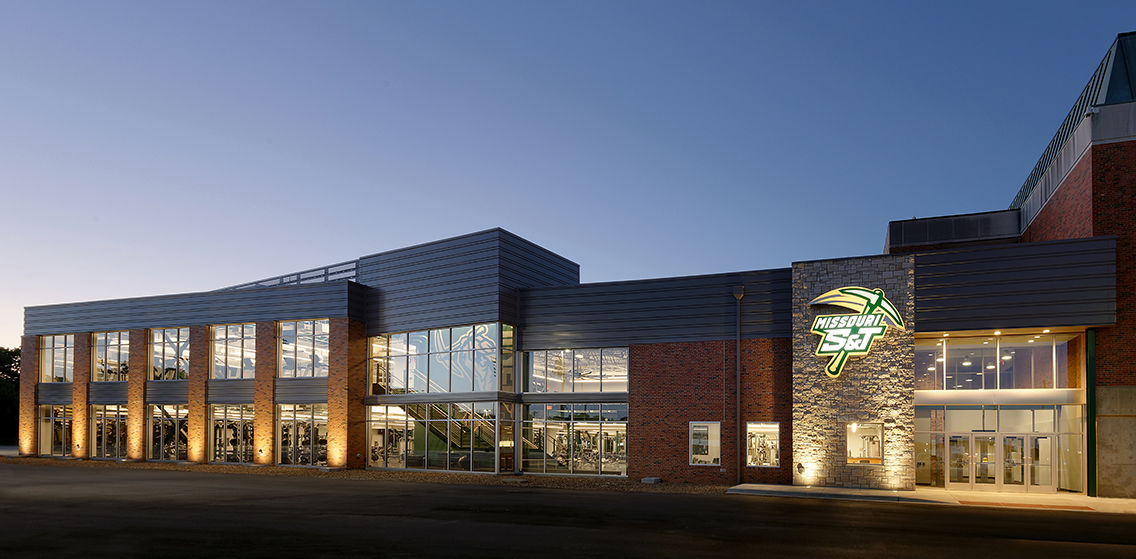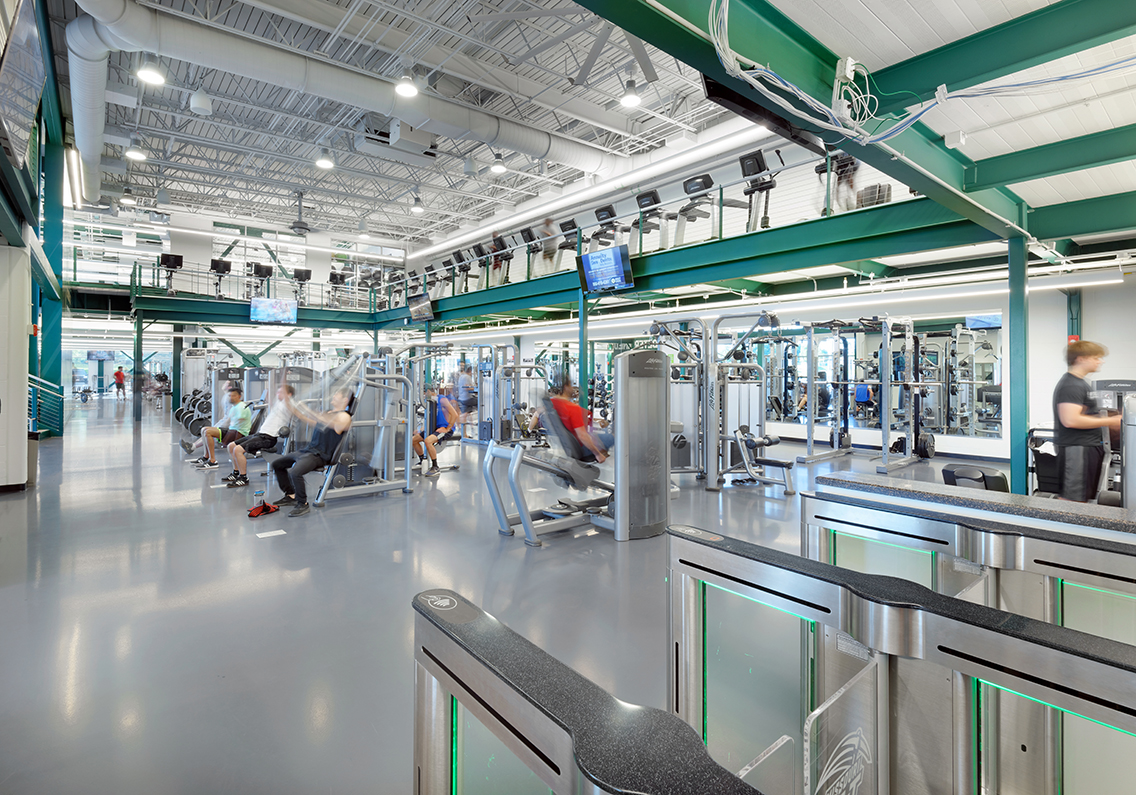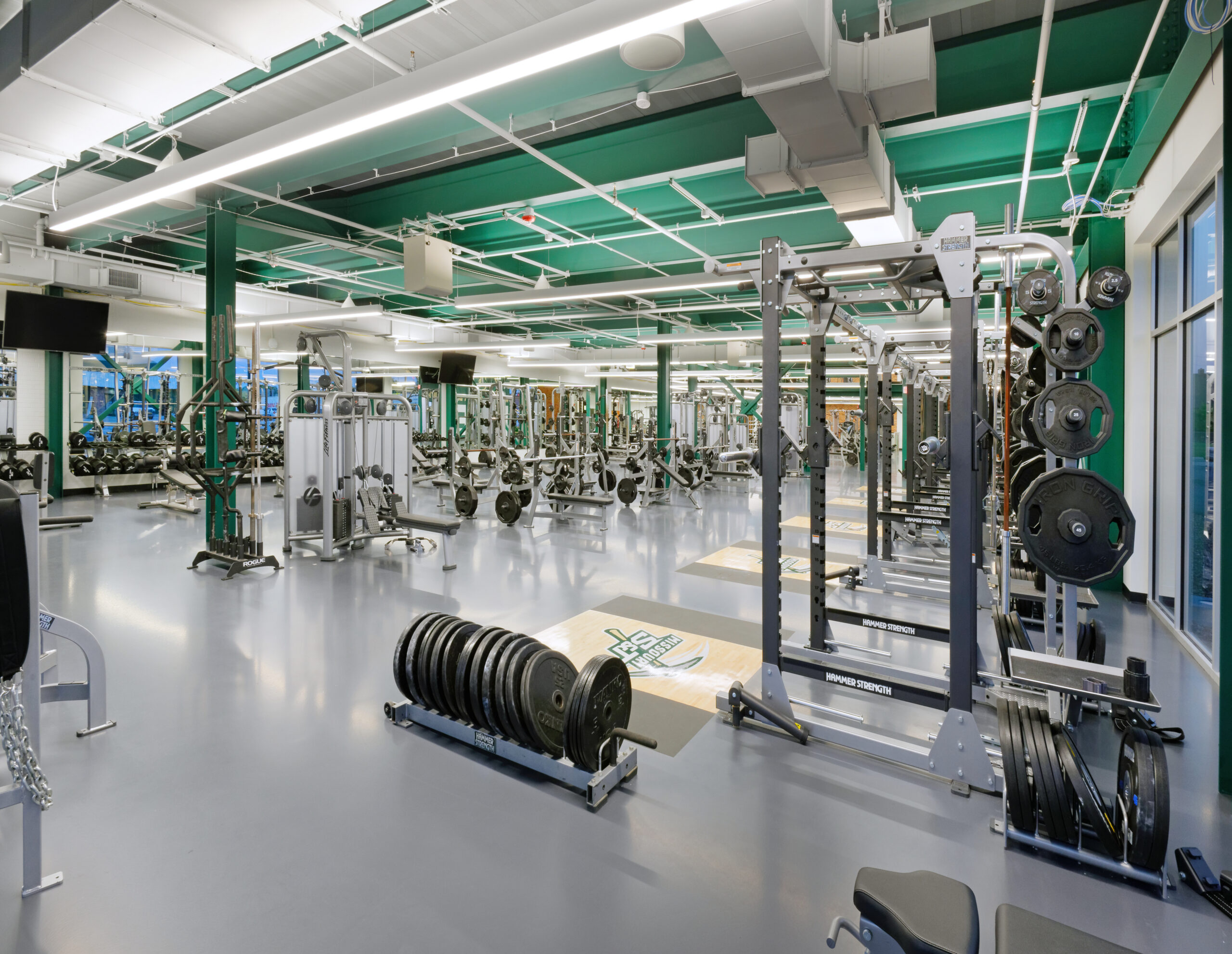 The bold approach to the fitness center expansion will further assist in identifying this south elevation as a new main entry not only to the fitness center, but also to the entire Bullman facility and attract more attention to potential fitness center users in a competitive fitness center market within the city.
The scope of the project includes a two-story, 10,000 sf addition to the fitness center, the renovation of the existing fitness center and the renovation of the main collegiate basketball/volley ball gymnasium (replacement and design of the new wood court, graphics, and handrail replacement).
Chiodini Architects is working closely with University Branding to develop bold graphics for both facilities and integrating donor naming for what is to become the new Gibson Arena.
Audio Visual integration is a critical aspect for both facilities. Gibson Arena is the largest assembly space in the City of Rolla and hosts both the University and Rolla High School commencement ceremonies. New A/V systems are being incorporated into the arena to accommodate both sporting events and commencement/speaker events. The fitness center will have extensive Audio-Visual distribution through out: general audio, flat screens, A/V distributed to all cardio equipment, and separate A/V system for the multi-purpose room.
Project Details
Location:
Rolla, Missouri
Area:
16,265 SF