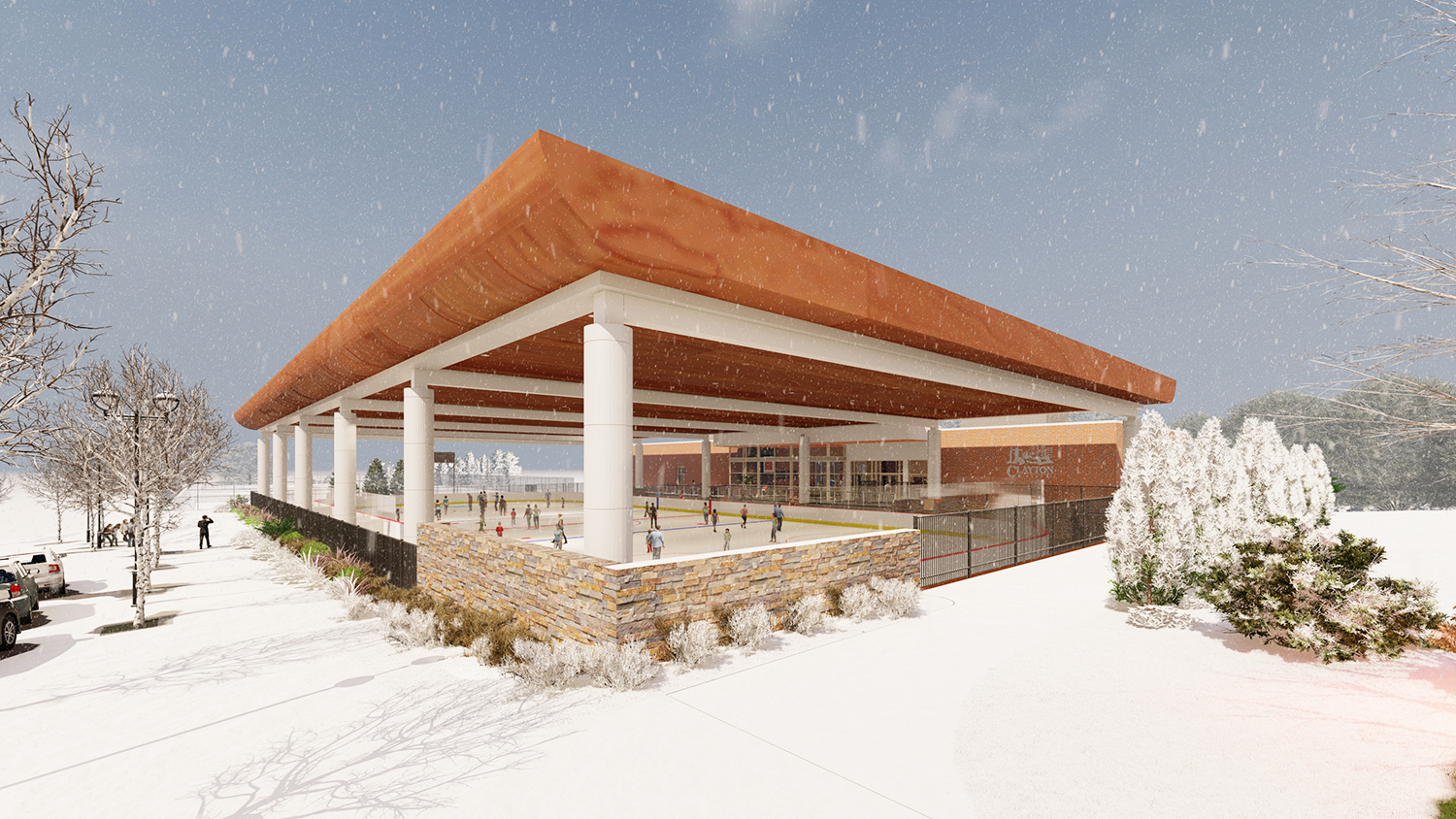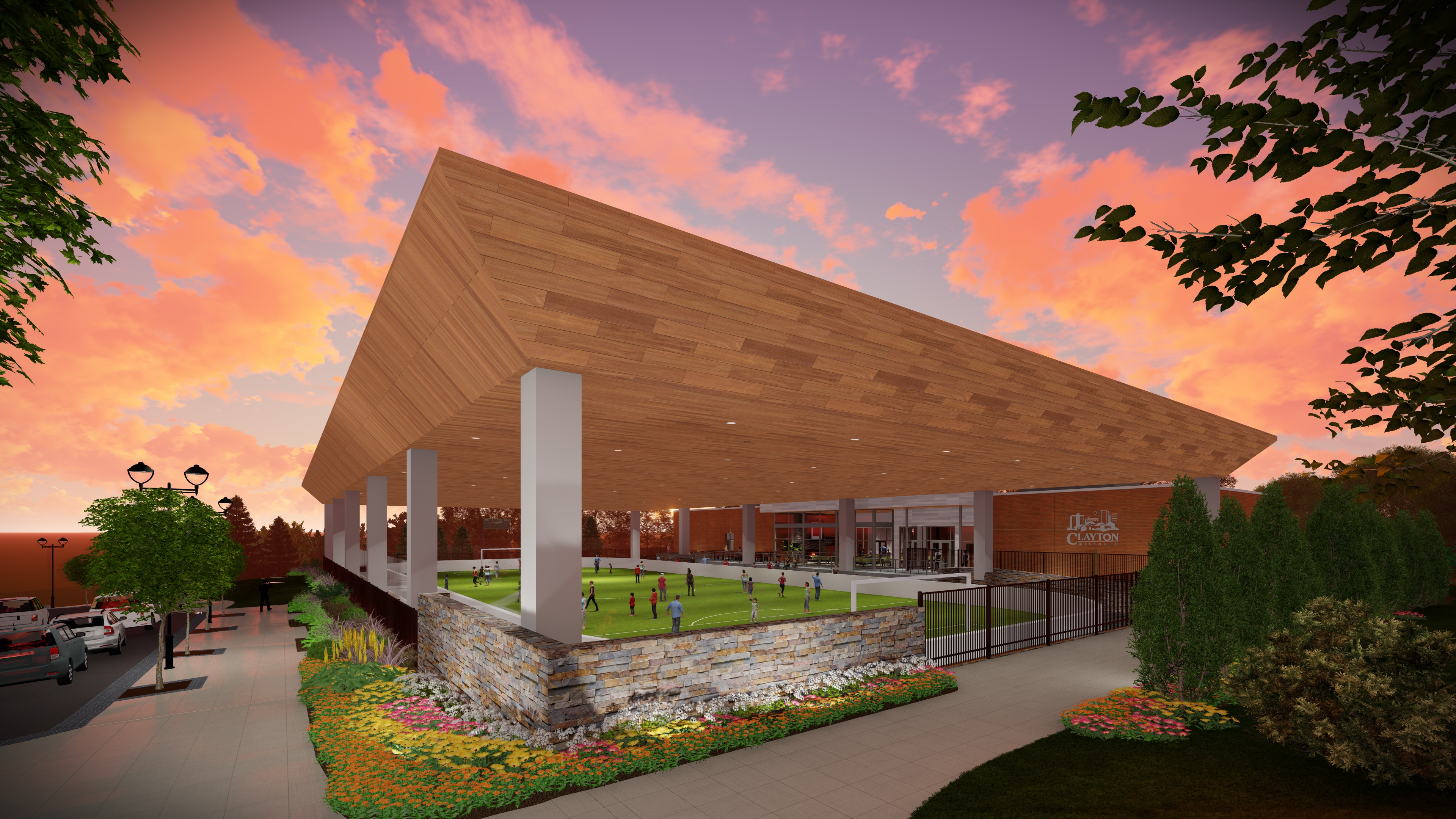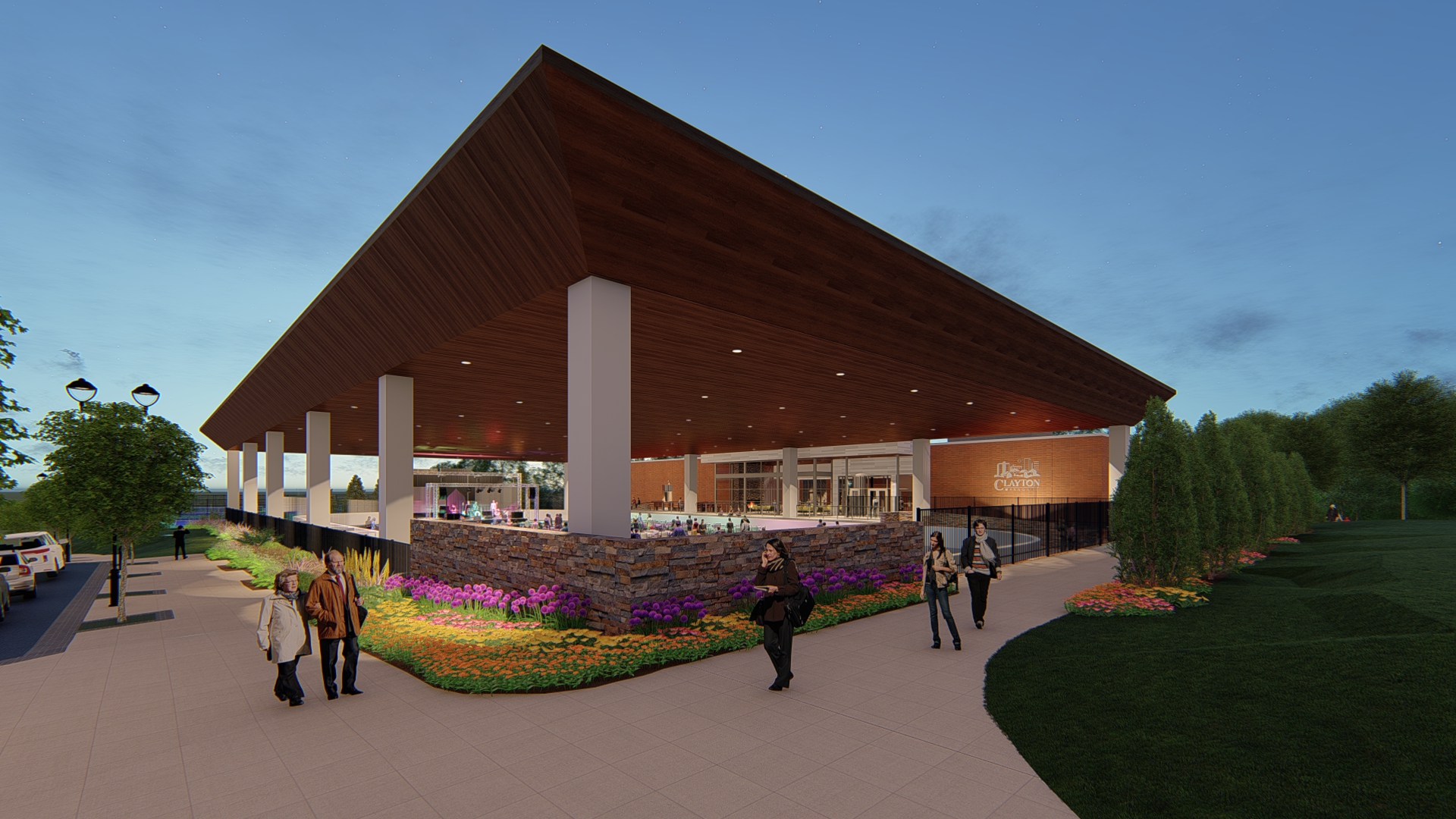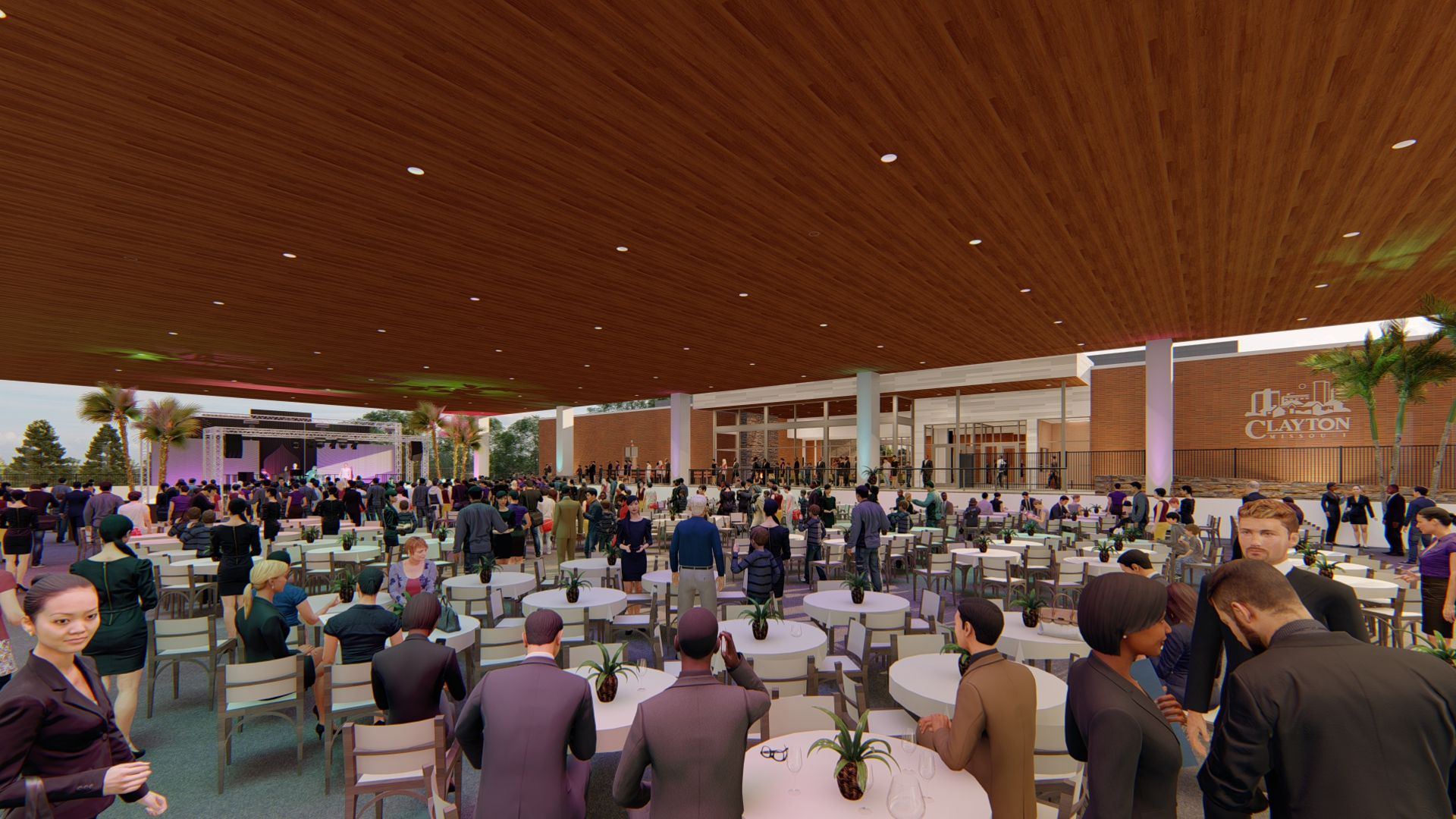 Chiodini Architects, in collaboration with the City of Clayton, has developed a dynamic design for the Shaw Park All-Season Recreational Complex which will allow it to be operational year-round. The current building and rink will be demolished to make way for the new multi-use complex, which will consist of a 13,365 square foot building and a covered outdoor ice rink which can serve as a multi-purpose playing field outside of the winter months.
Landscaping improvements around the site will also be made and will enhance the streetscape along Brentwood Blvd. Lengthening the drop off area in front of the rink will improve the safety and increase the efficiency of drop off and pick up of users.
A new, state-of-the art, single level building will house rink and recreation services; including, offices, party room, warming area with skate rental, locker rooms/restrooms and kitchen, as well as house the rink equipment. Our improved layout will increase the ADA accessibility and functionality of the entire complex.
Exterior building façade will be brick veneer along with wood-tone metal panels – chosen for its pleasing aesthetics and to provide a feeling of warmth while taking advantage of metal's durability. The ice rink roof will mimic the wood-tone metal panels of the main building to provide cohesion of building units while taking advantage of the durability, protection and strength that metal provides. Flexible lighting levels, including dimming and color-changing capabilities, will enrich the user's experience at the rink and allow the city to enhance the ambiance for multiple uses and effects.
Project Details
Location:
Clayton, Missouri