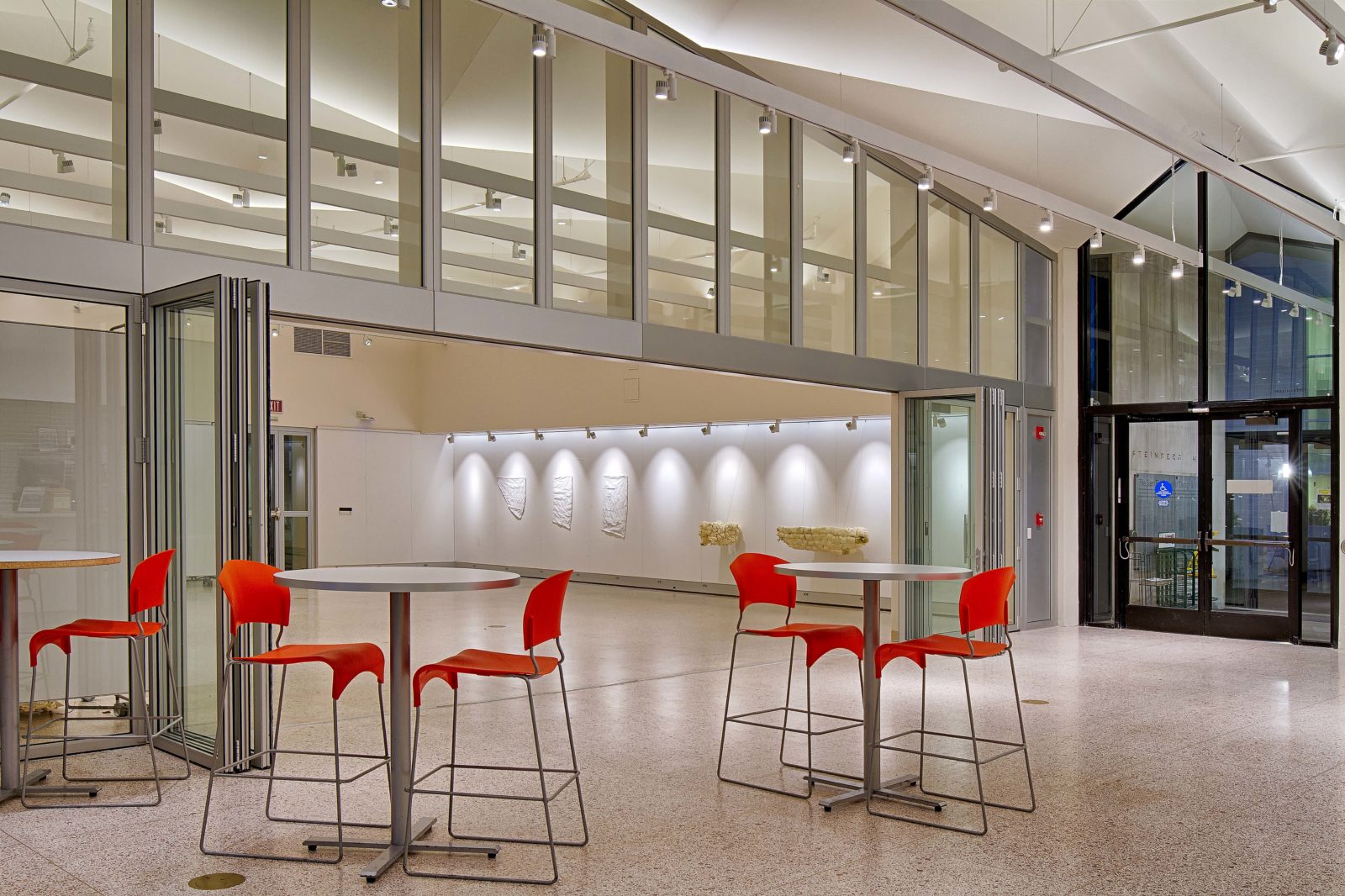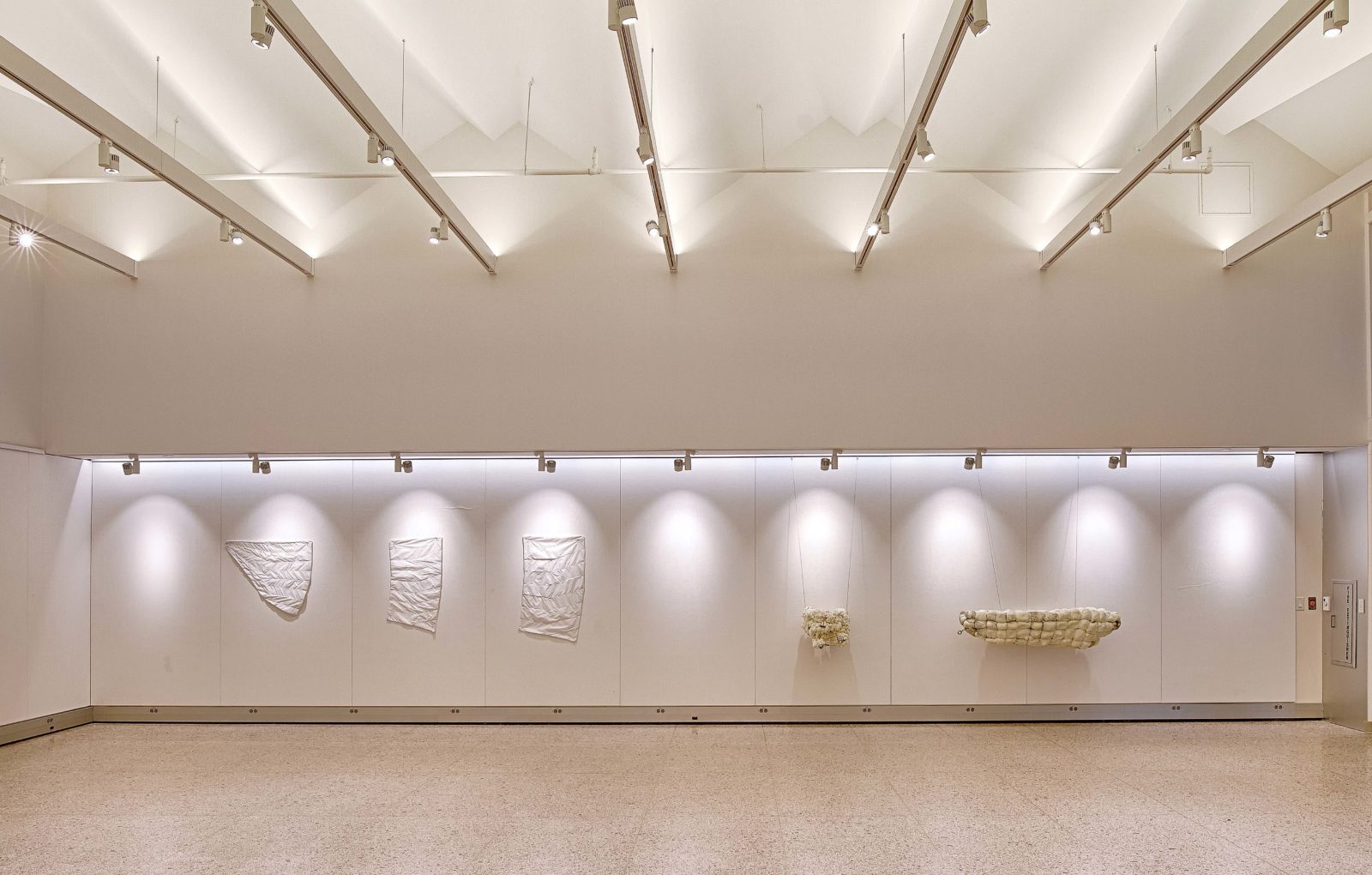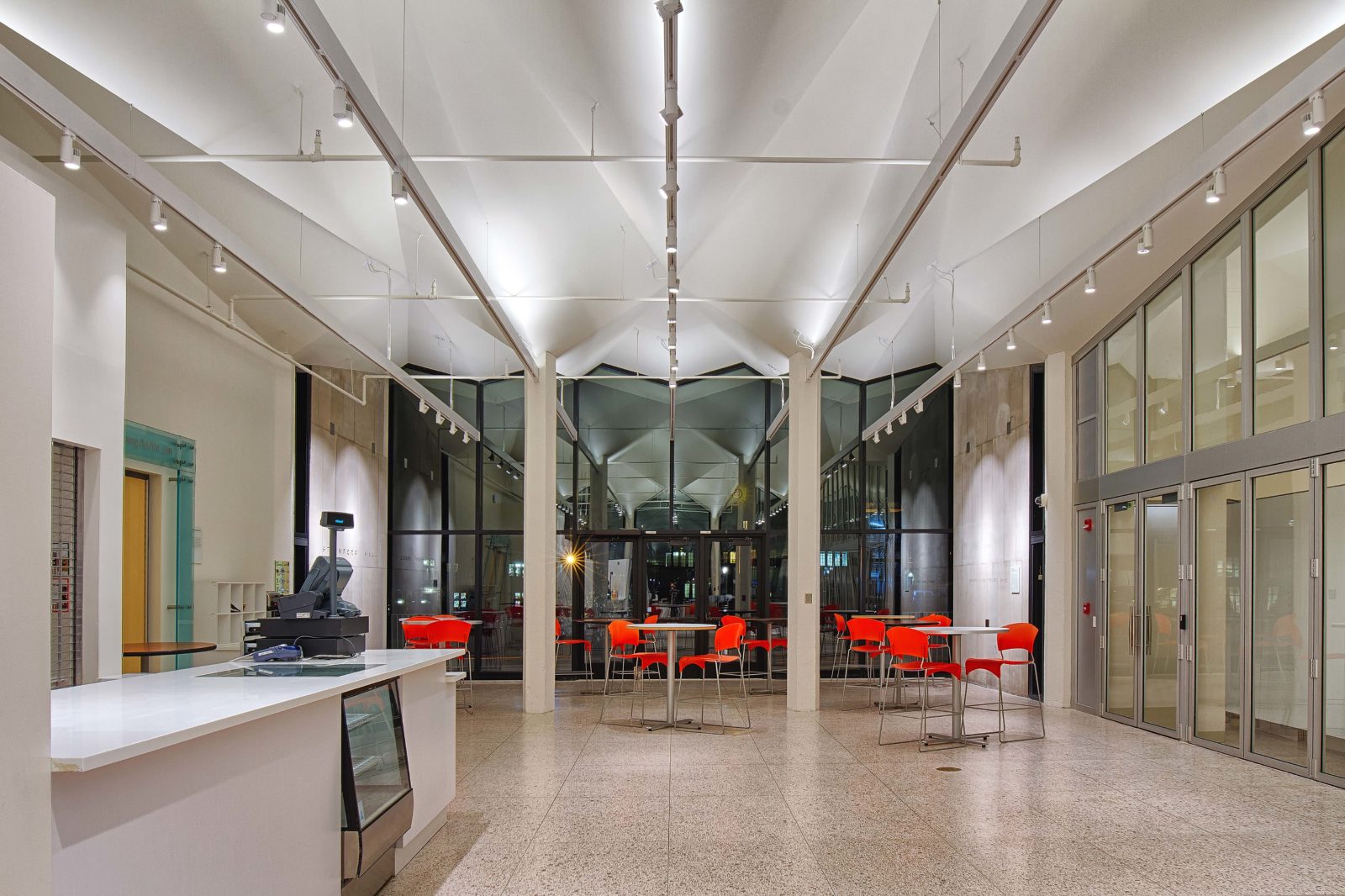 STEINBERG HALL
Steinberg Hall, completed in 1960, was the first commission of Pritzker Prize-winning architect Fumihiko Maki and houses Schools of Art, Art History, and Architecture. Adjacent to the largest campus auditorium, Steinberg Gallery is designed to host a variety of events; student project exhibitions/reviews, artist exhibitions, auditorium pre-function, and cocktail/social events.
Following the successful integration of the Fire Protection System on the second floor, Chiodini Architects was tasked not only with incorporation of the Fire Protection System, but also the integration of a new track lighting/suspended display system (replacing the original 1950's track/unistrut system), HVAC augmentation, and acoustic design for the Steinberg Gallery and Lobby.
The 45'-long wall-to-wall fixtures required custom brackets allowing the contractor to 'swing' fixture into soffit while lifting the opposite end into its bracket. Undulation of the folded-plate ceiling required exact planning coordination of fixture cable suspension system's varying lengths to sloped surfaces; suspension anchors were imbedded into concrete folded-plates, preserving the integrity of the Level-5 ceiling finish.
Upfront coordination of design intent, installation process allowed a 12-week lead-time reduction to 6 weeks; meeting the University's aggressive construction schedule.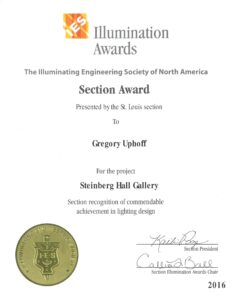 Project Details
Location:
Saint Louis, Missouri
Awards:
IES 2016 Illuminating Award