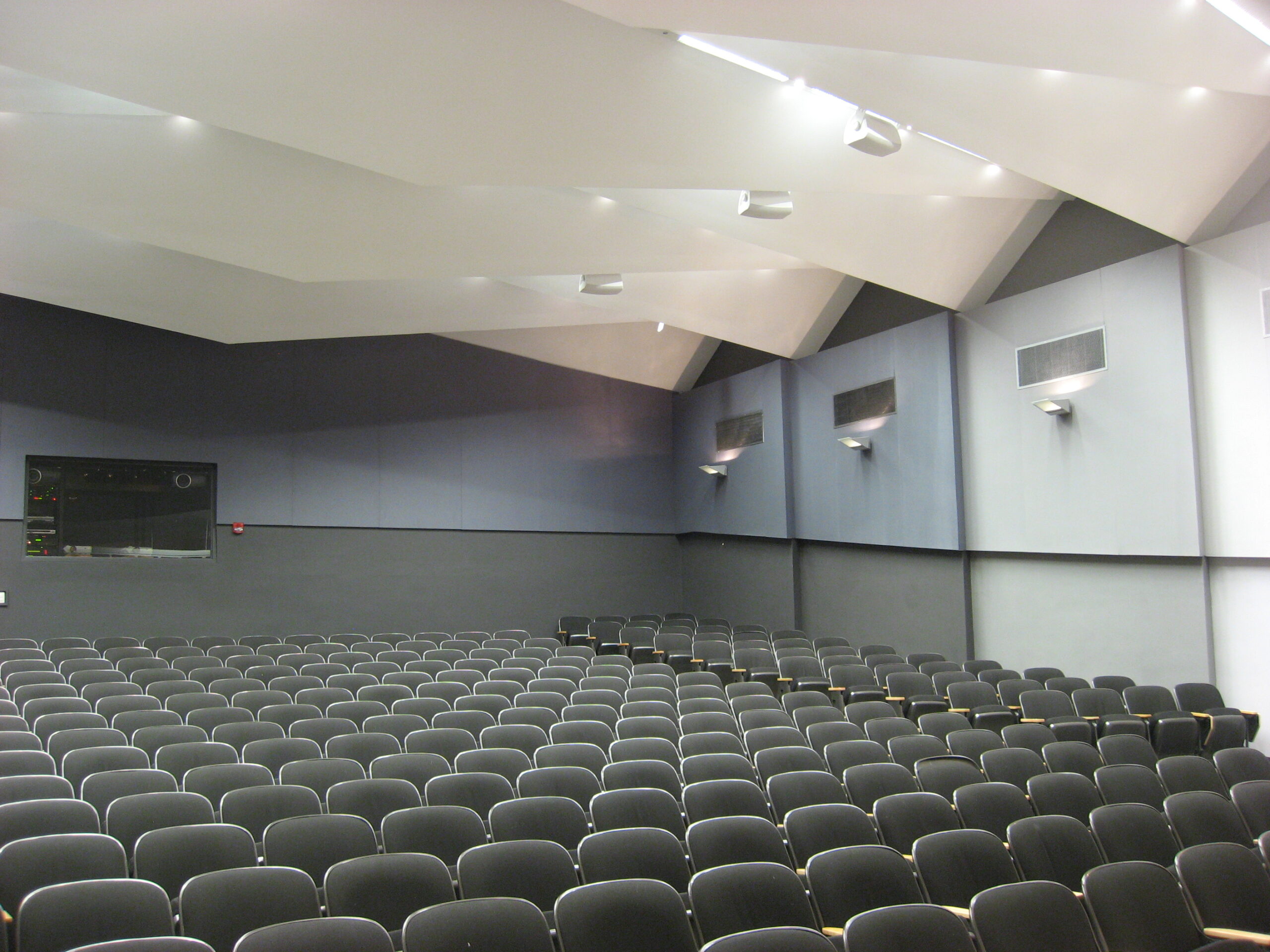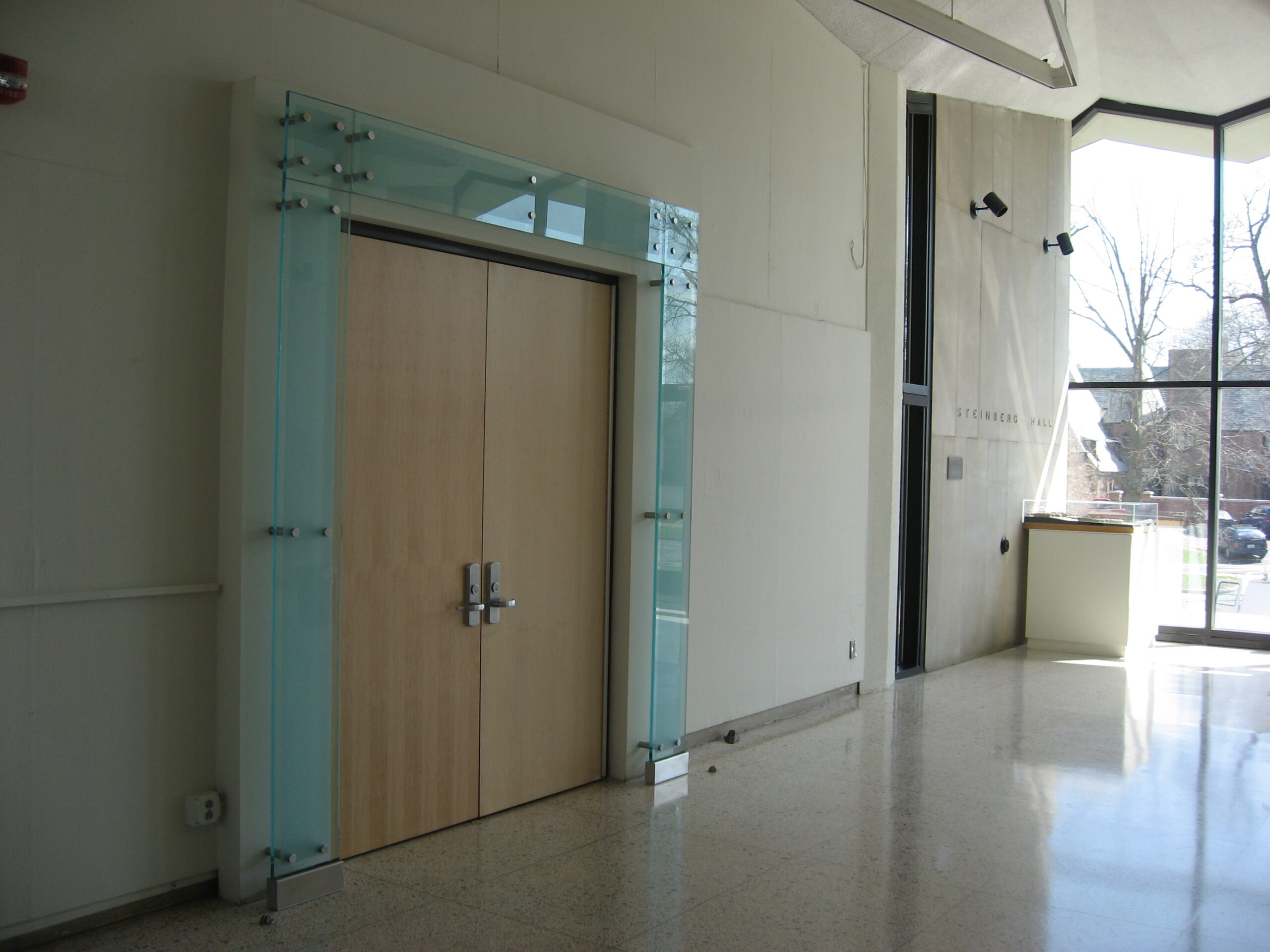 STEINBERG HALL
Steinberg Hall, completed in 1960, was the first commission of Pritzker Prize-winning architect Fumihiko Maki and houses Schools of Art, Art History, and Architecture. Adjacent to the largest campus auditorium, Steinberg Gallery is designed to host a variety of events; student project exhibitions/reviews, artist exhibitions, auditorium pre-function, and cocktail/social events.
STEINBERG AUDITORIUM
300 seats; included the incorporation of a diverse format A/V system. This A/V system incorporated 3 projectors, one high definition, and three projection screens – two twelve foot screens and one twenty seven foot screen for the high definition projector. ADA access to the presentation area was incorporated into the floor plan design.
Since the room is used for diverse formats, from Steinberg Gallery guest speakers to pooled classroom functions, diverse controllable lighting levels were required while maintaining the integrity of the folded plate ceiling. A narrow line fixture, providing both
Project Details
Location:
Saint Louis, Missouri
Area:
8,600 SF