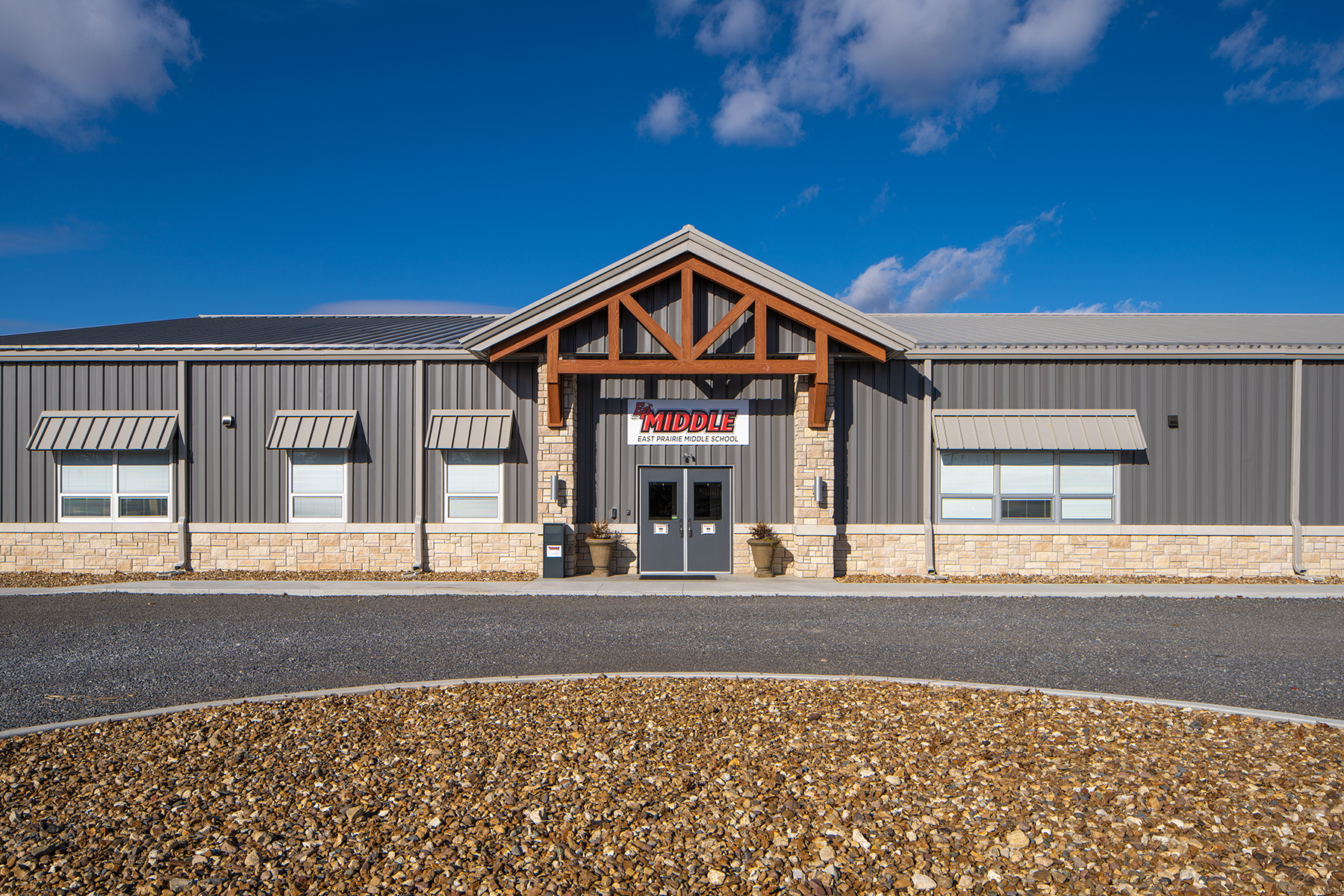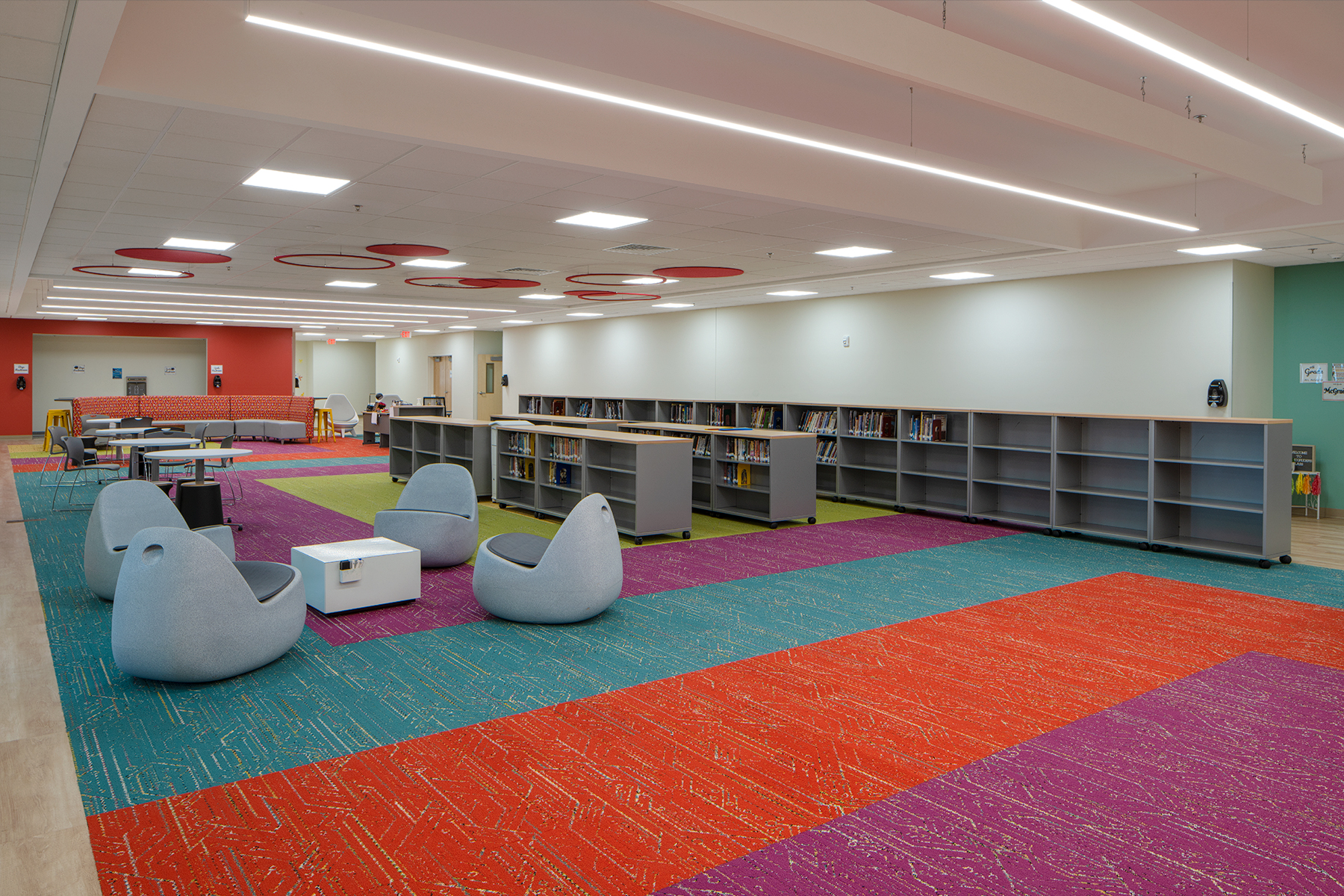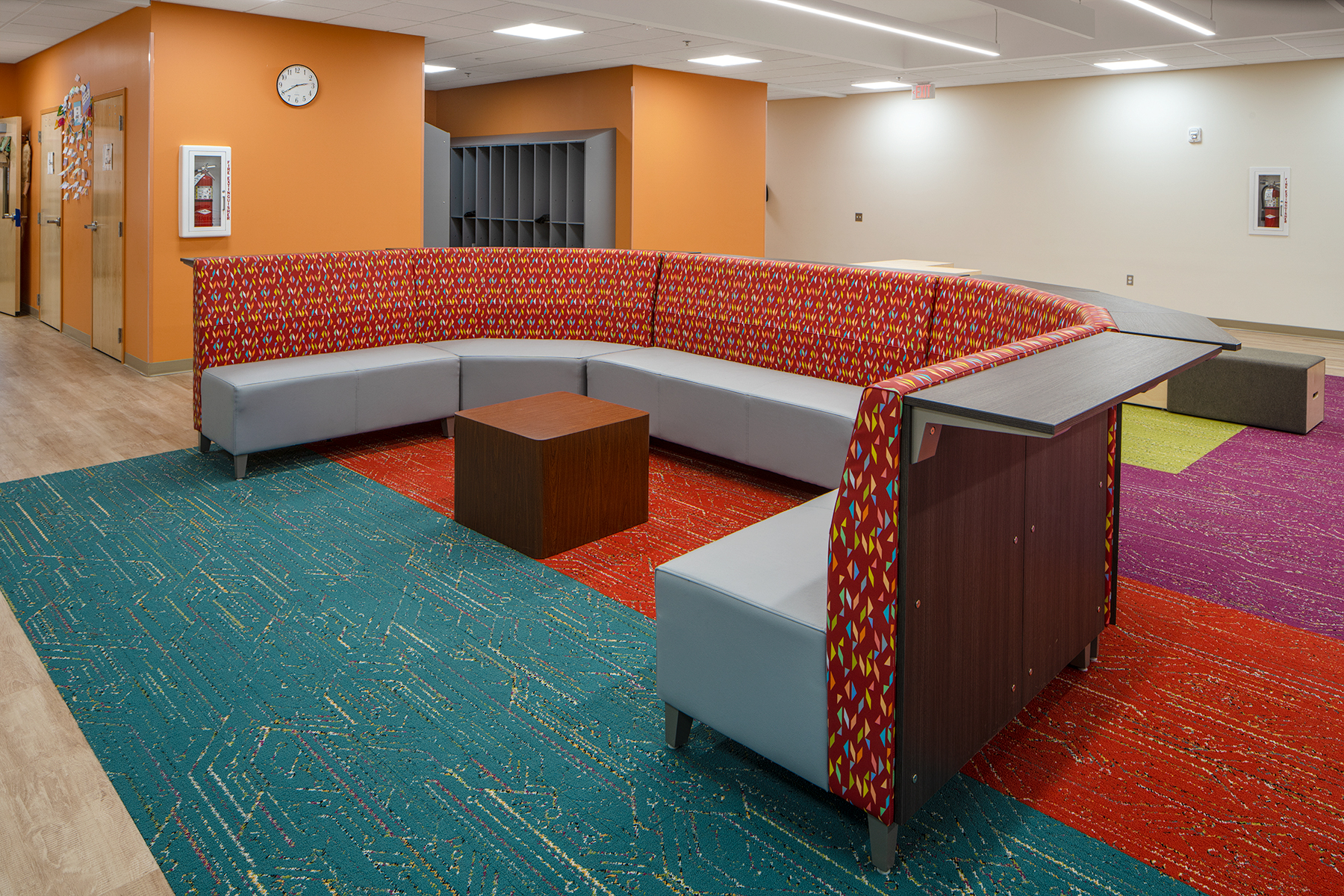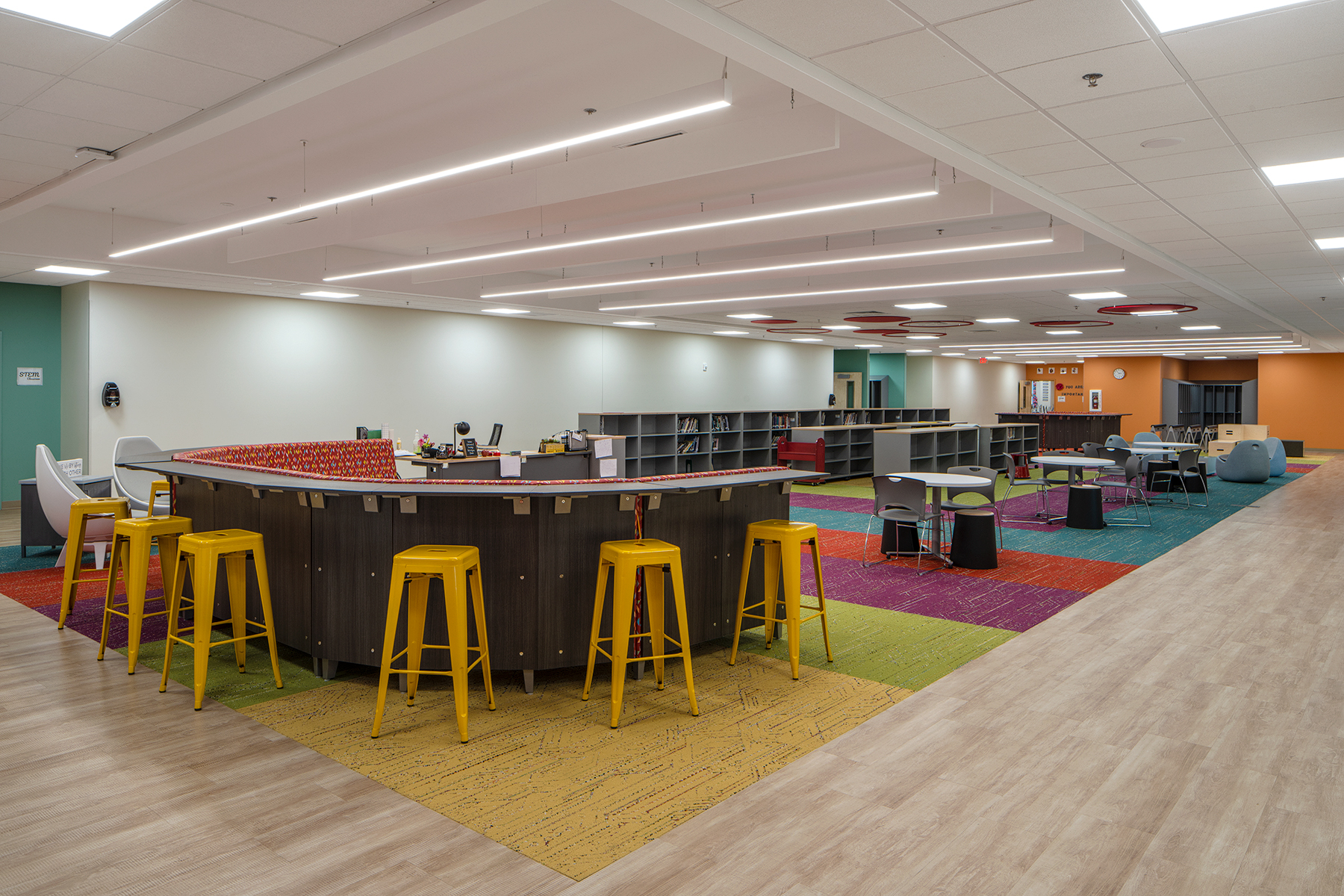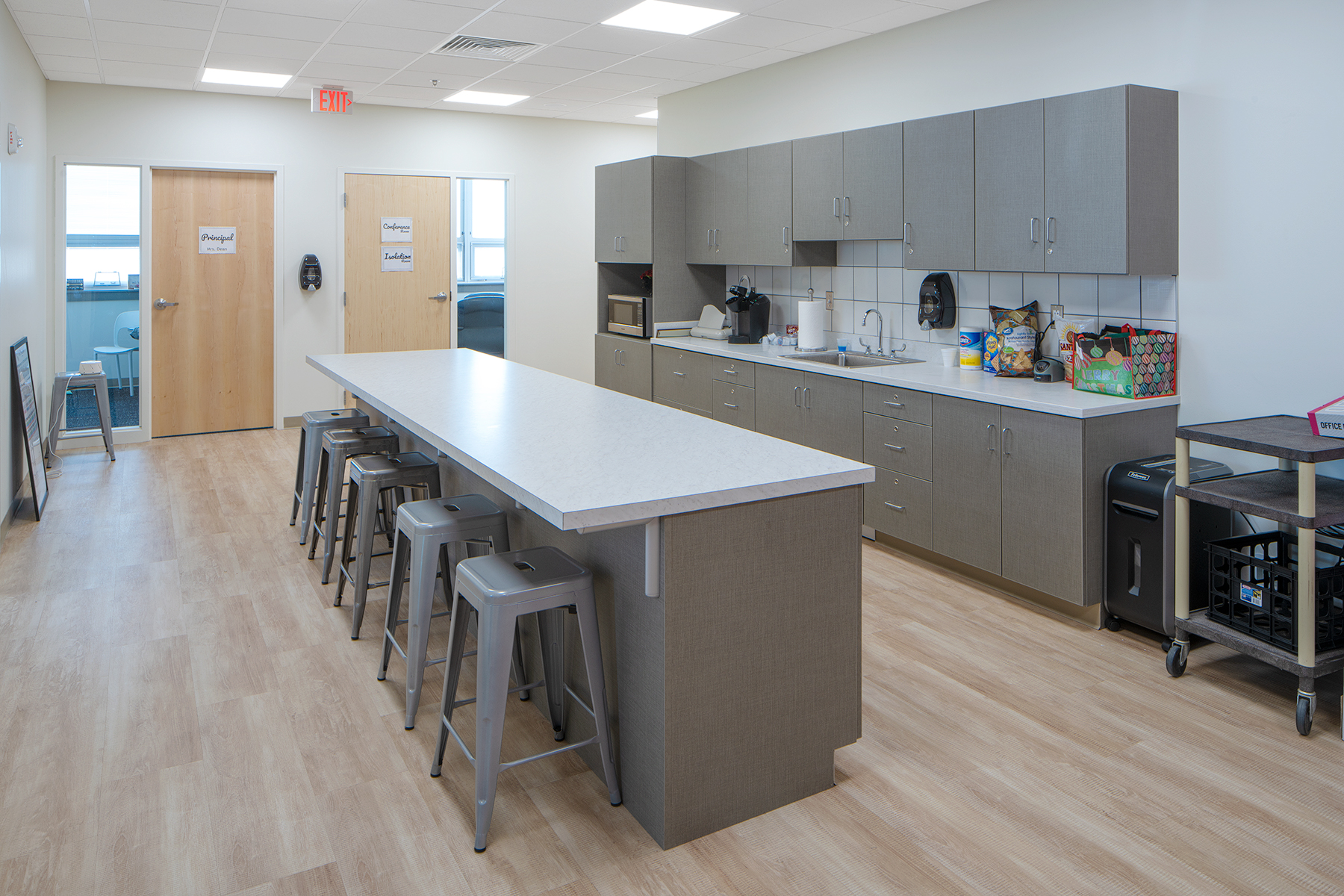 East Prairie School once stood as a small schoolhouse with less than 100 children in the area. They now serve over 550 students enrolled in grades preK-8.The scope of work for Phase I of the project was to demolish the abandoned Webb High School. A grant was pursued with the State to assist with the demolition in partnership with the City. This created the area for the 5th /6th grade to be constructed.
Chiodini Architects constructed a new 5th and 6th grade building just South a of the demolished Webb High School footprint.
– Four classrooms per grade level, 8 classrooms total
– One STEM lab
– Two special education classrooms
– Resource Center/Library – large enough to hold Staff meetings. Space is flexible and includes traditional shelving, flexible seating, and a countertop for charging stations.
– Music room – space is similar to a traditional classroom.
– Art room
– Administration space – Offices for Principal, Vice Principal, Nurse and title coaches' room.
– One large space for work area as well as break area.
Project Details
Area:
20,570 SF 5th-6th Grade Building
Complete: 
2020