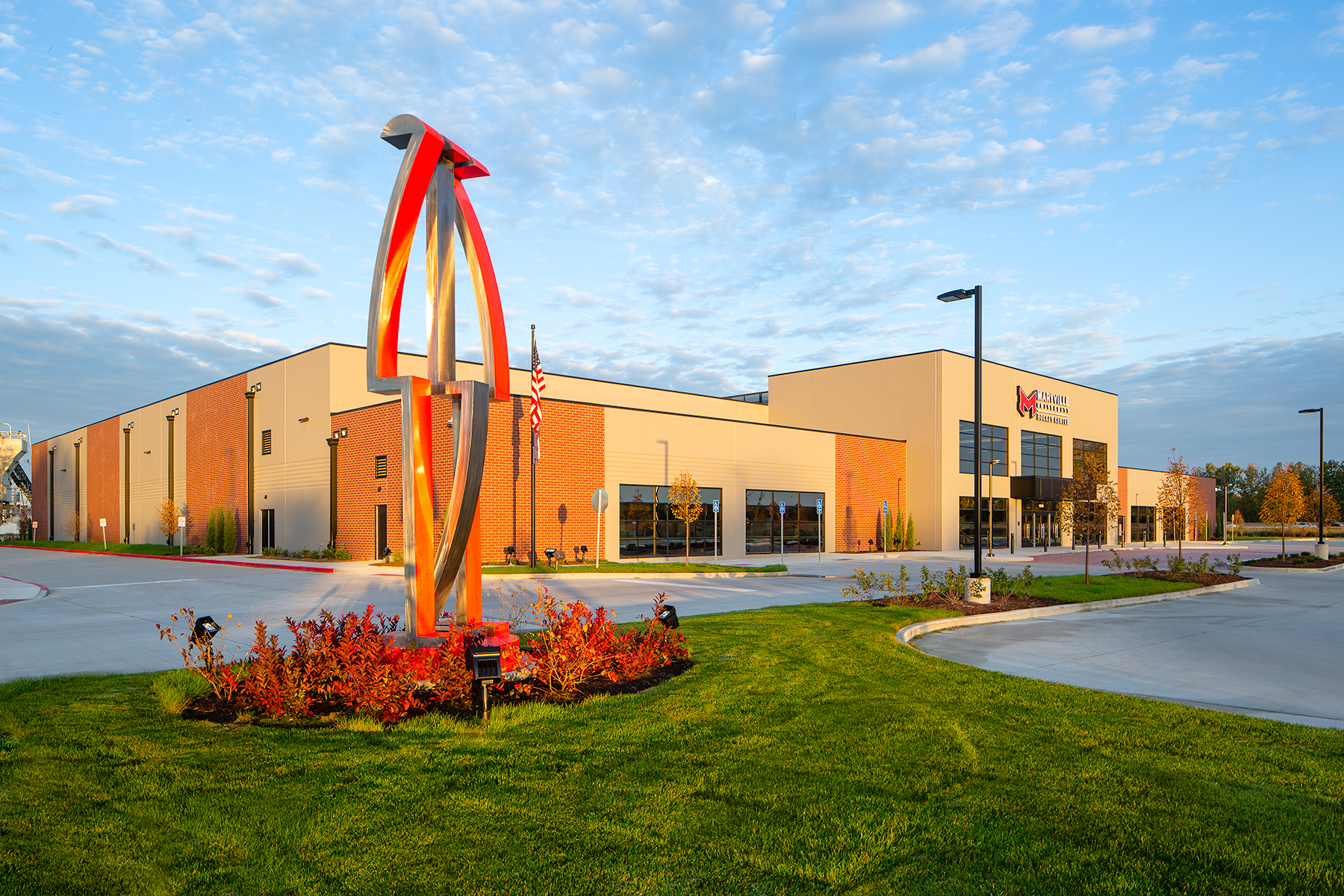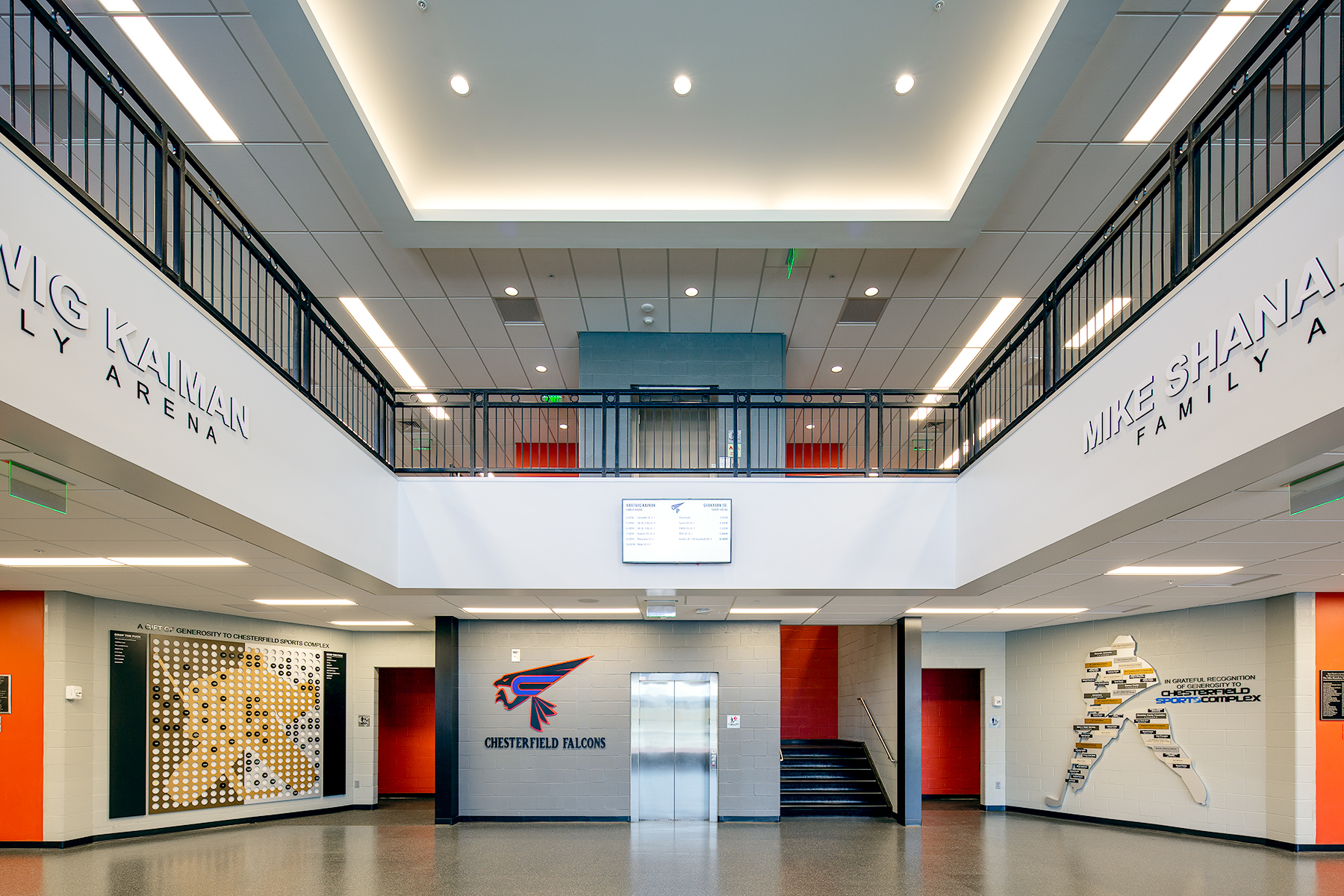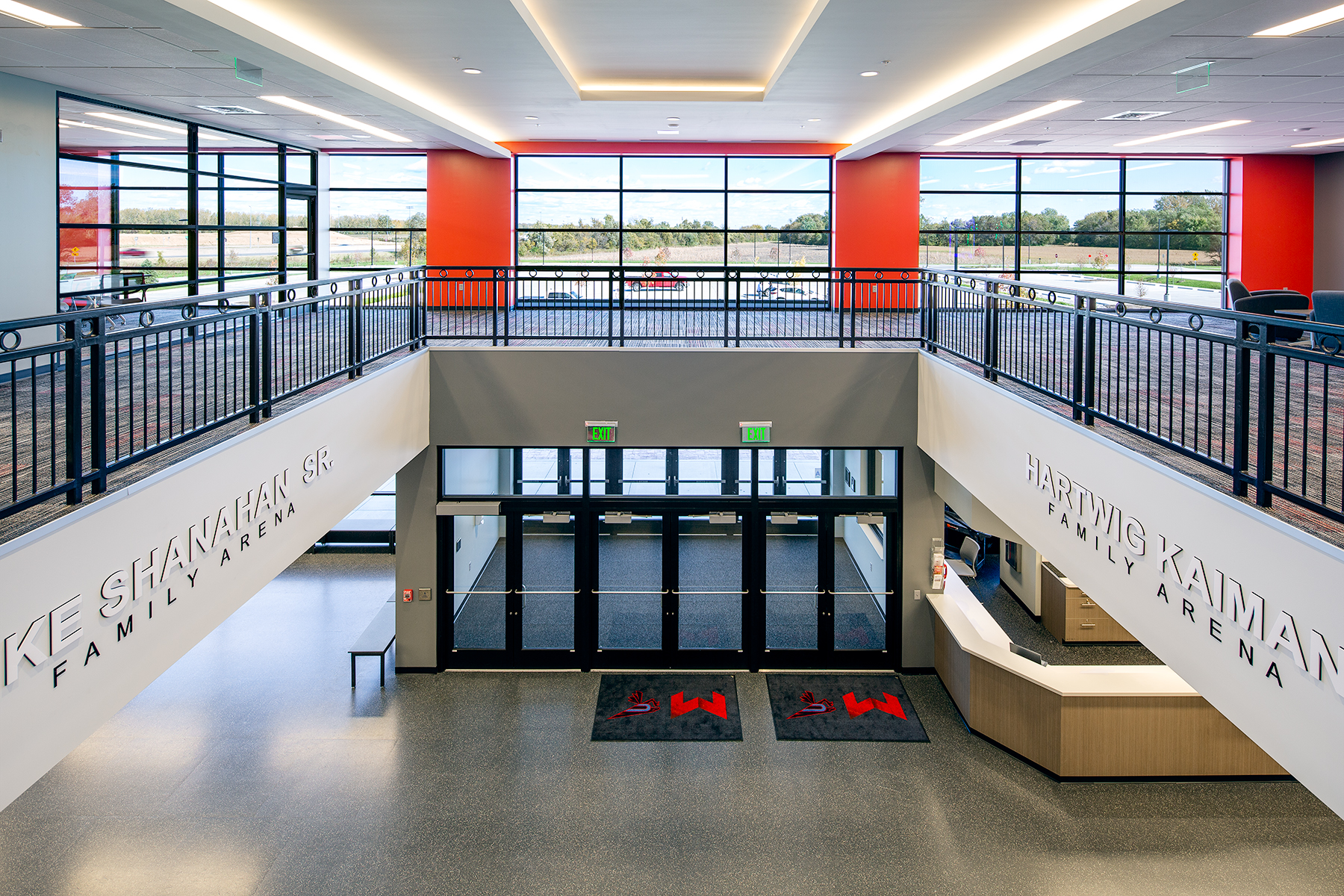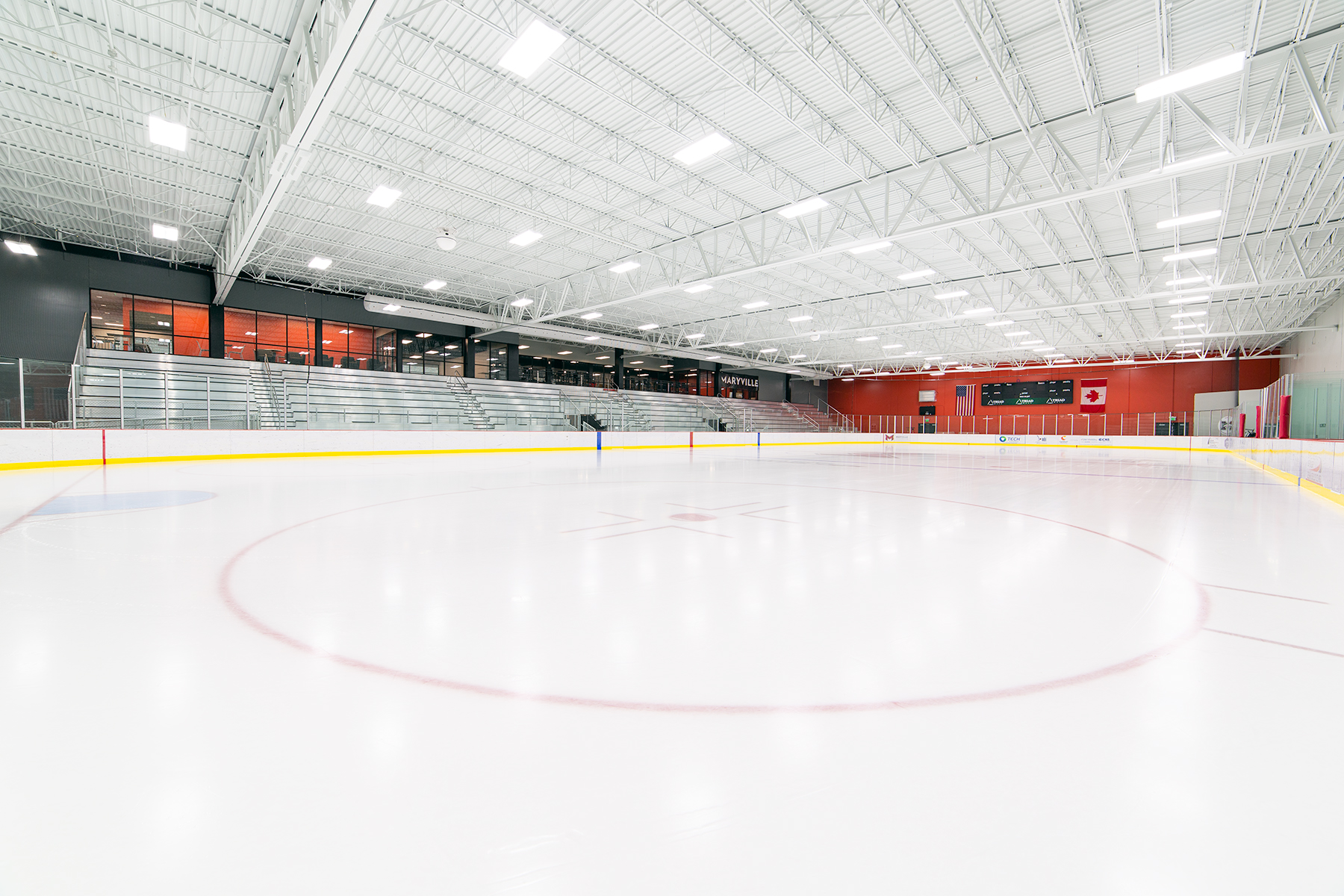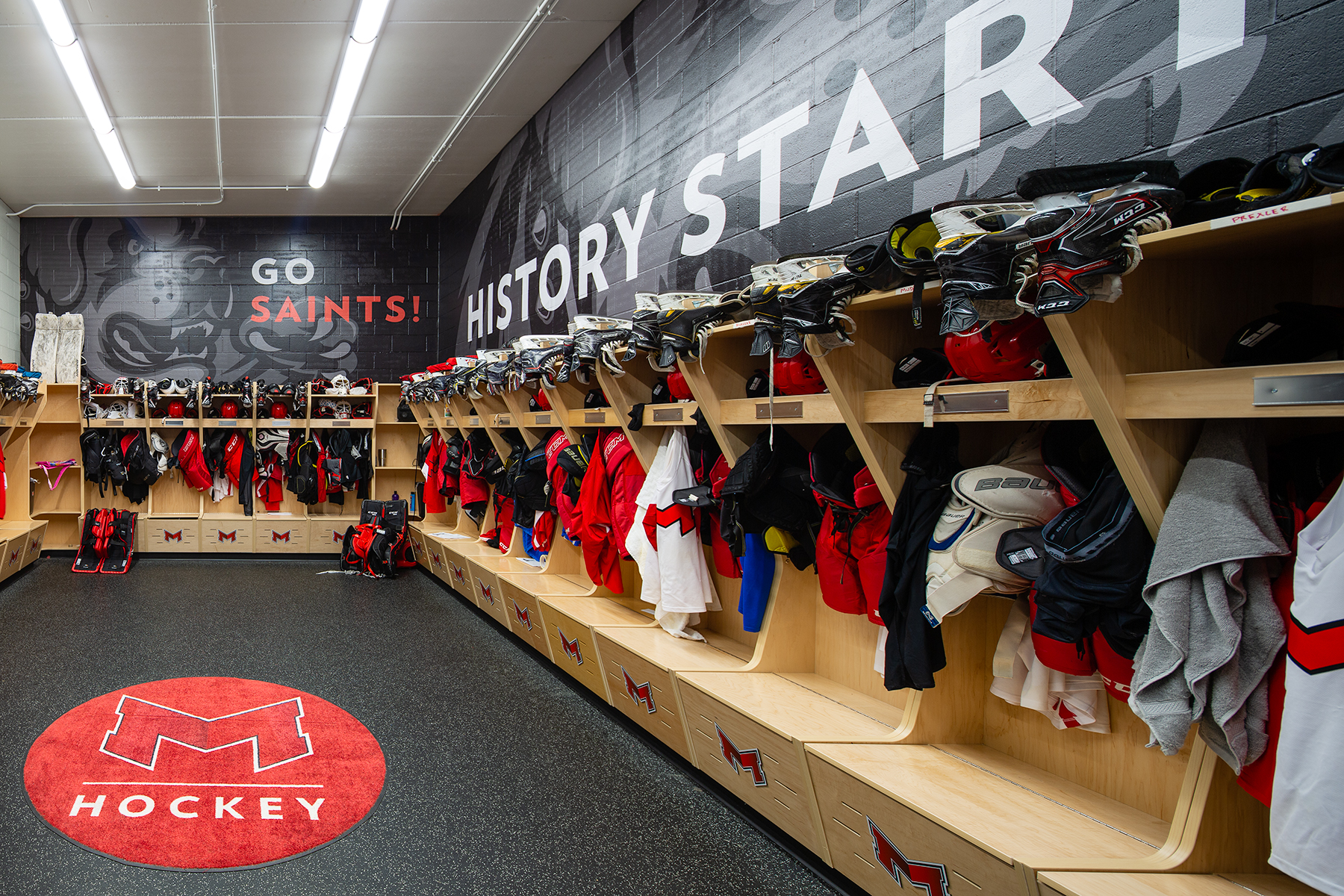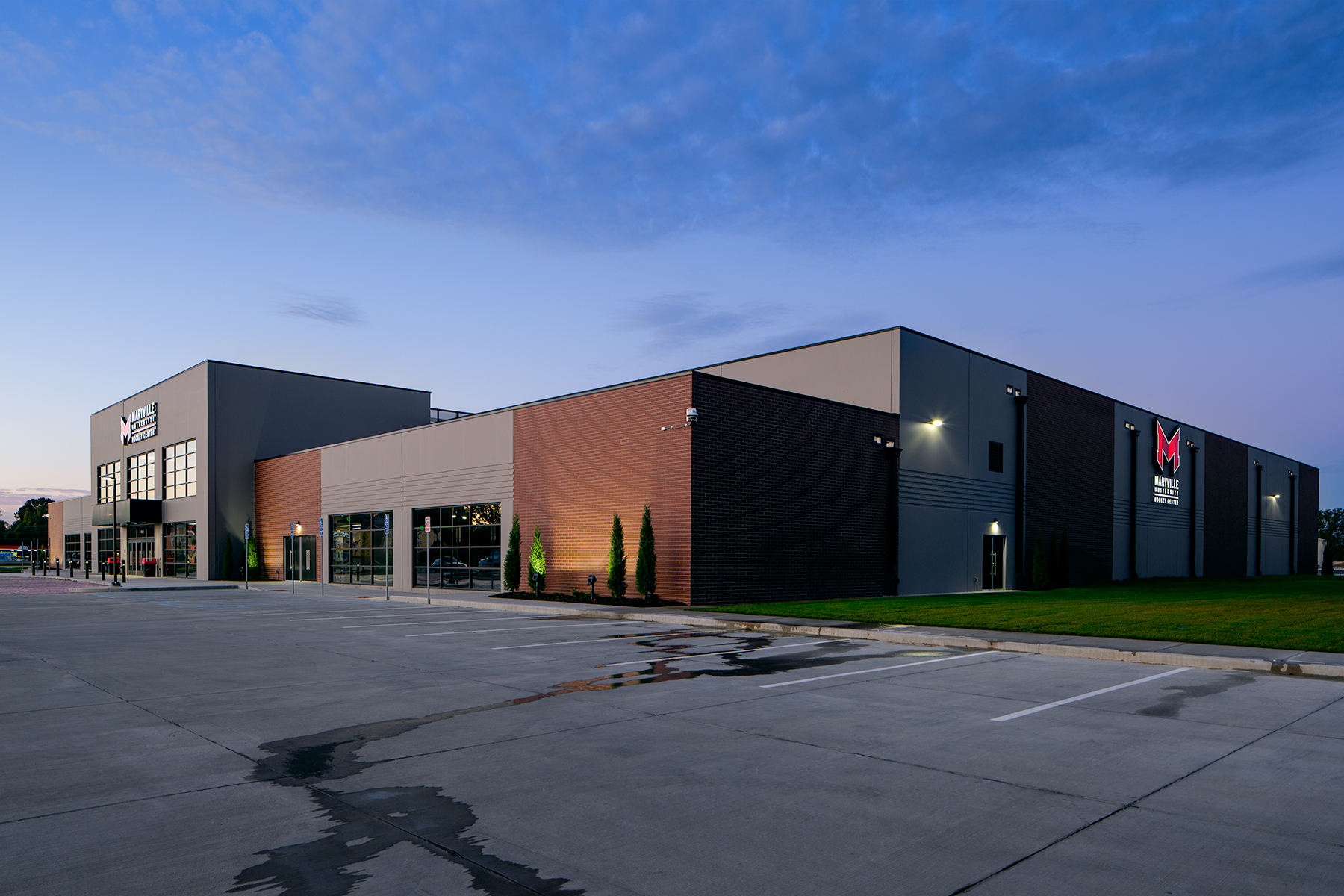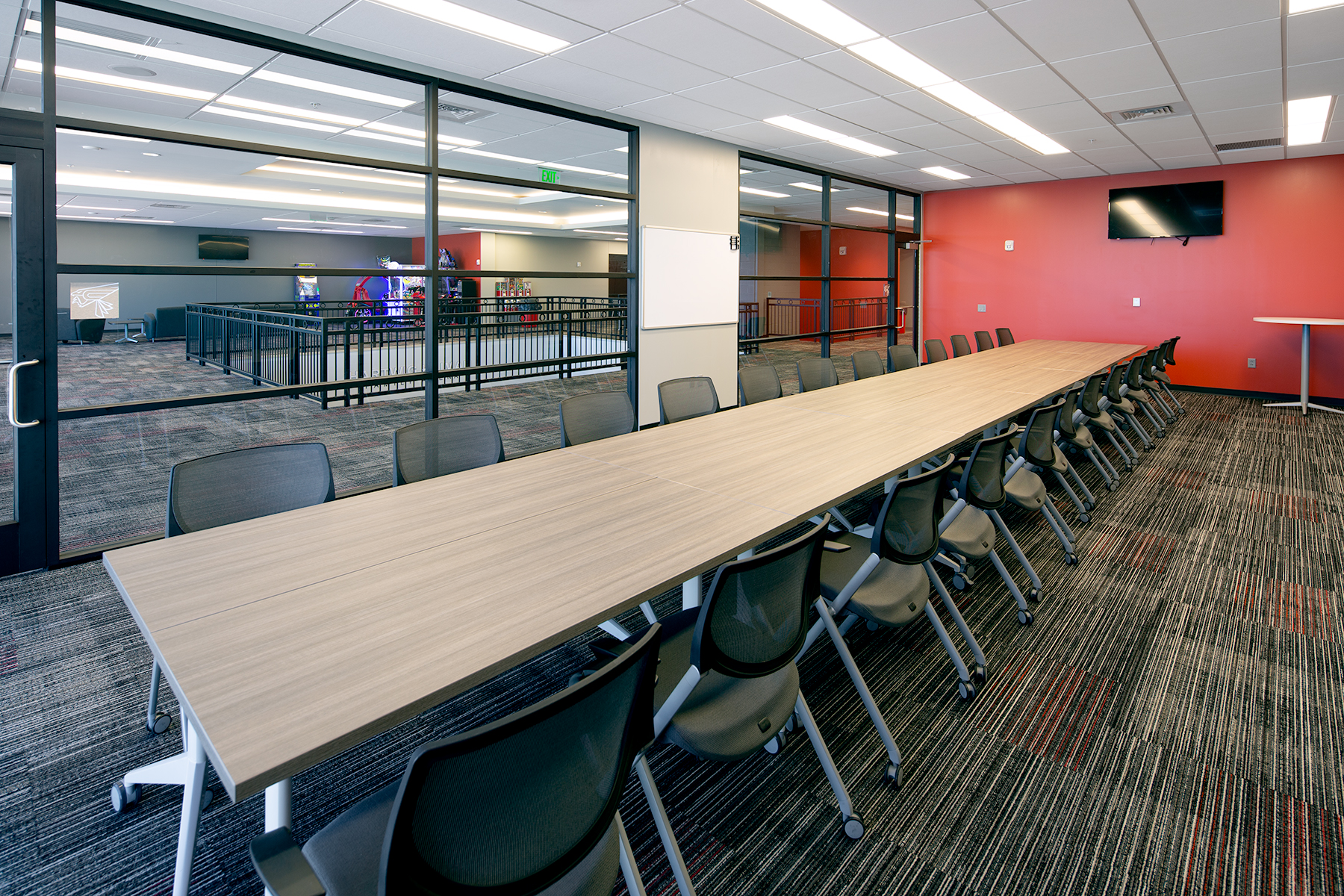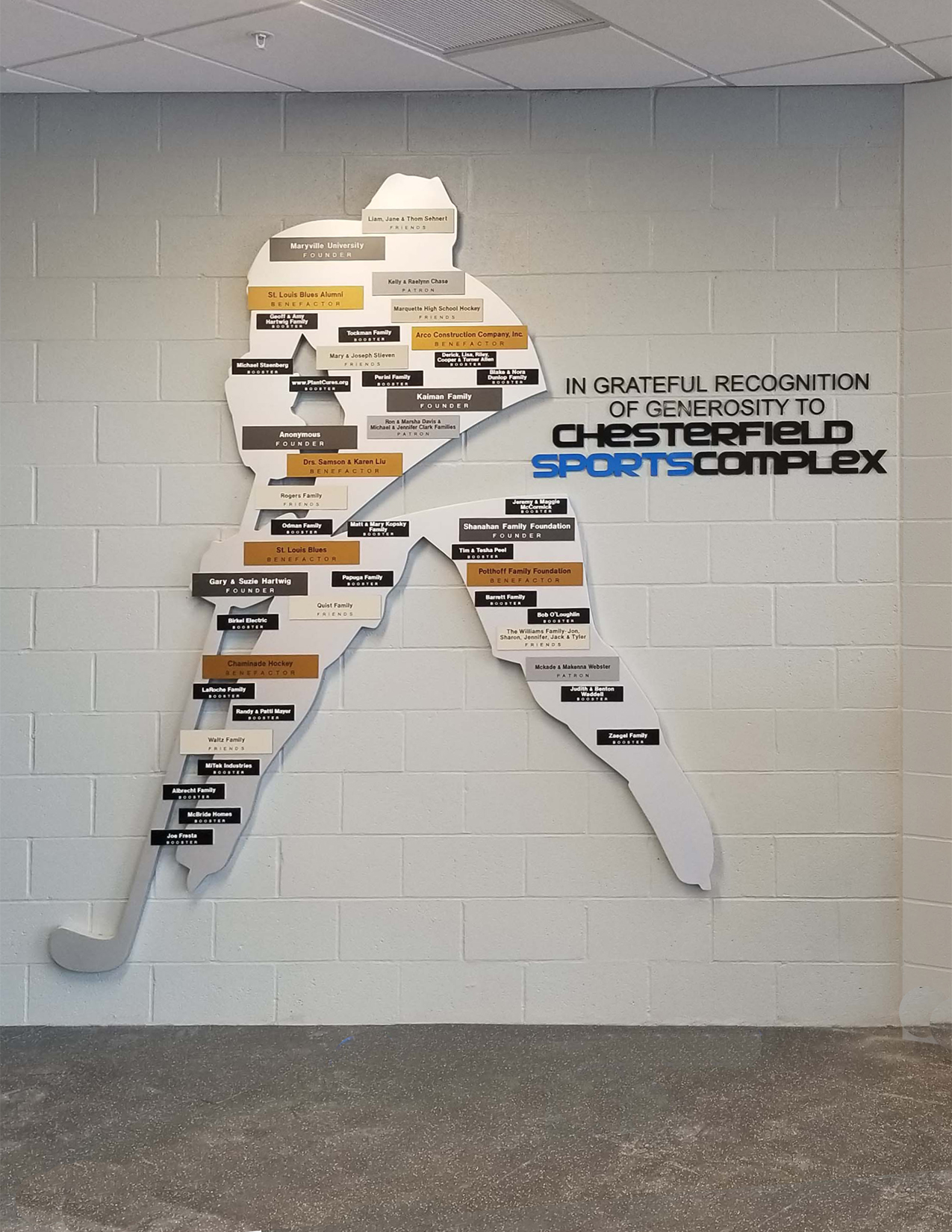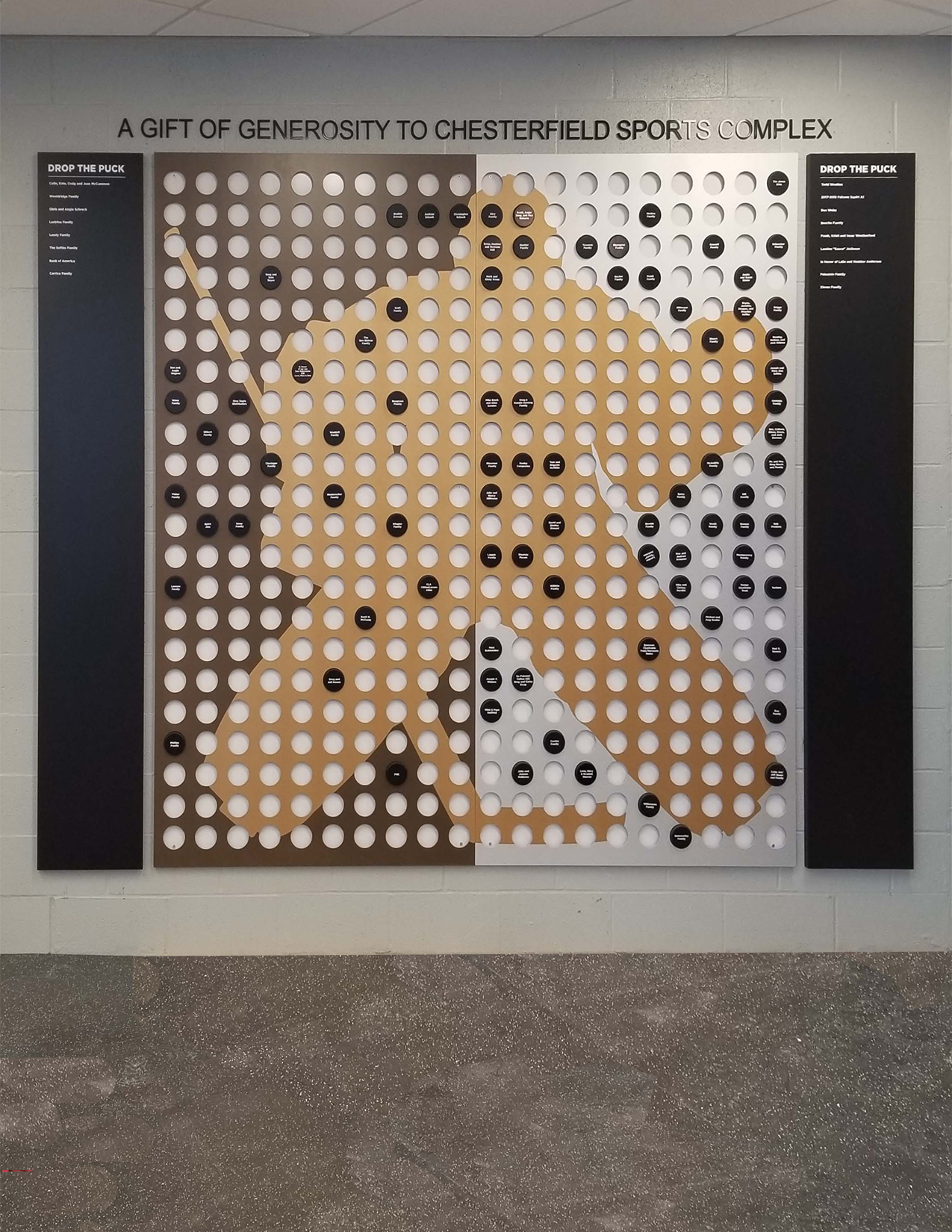 Evaluating sites ranging from 12 to 20-acres, in conjunction with the leadership and organization of The Staenberg Group; Chiodini Architects has led the Master Planning and Design exploring a wide range of concepts and components for a multi-use development to create a Town Centre for the Chesterfield Valley.
The Master Planning concepts have included two to three-sheet ice facilities, a recreational outdoor rink and amphitheater, adjacent small 'village' retail, big-box retail, medical facilities, and hotels.
September of 2019, the Maryville University Hockey Center was completed. The project includes a 2-sheet ice facility complex with all essential amenities; concessions/coffee shop, meeting facilities, viewing areas, and bar/dining area. The Complex provides needed ice time and recreational facilities for St. Louis youth and adults and attracts local and regional sporting events and tournaments, generating jobs and tourism dollars for local businesses.
EXPLORING PARTNERSHIPS:
Olympic figure skating training is considering a move to St. Louis
St. Louis Curling Club is evaluation the facility
Gateway Special Hockey and the St. Louis Sled Hockey Team
During off season, one rink can be converted for indoor soccer, box lacrosse or ball hockey programs.
Project Details
Location:
Chesterfield, Missouri
Area:
84,000 SF