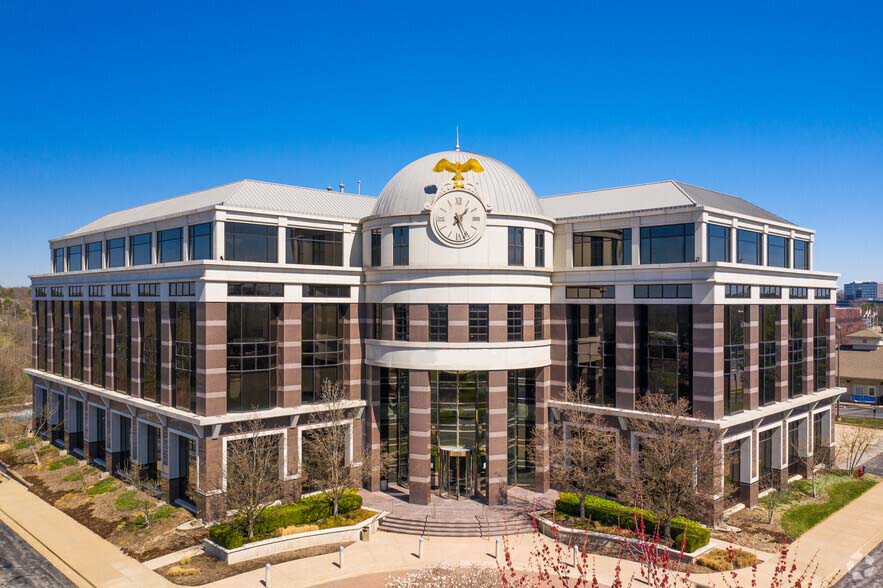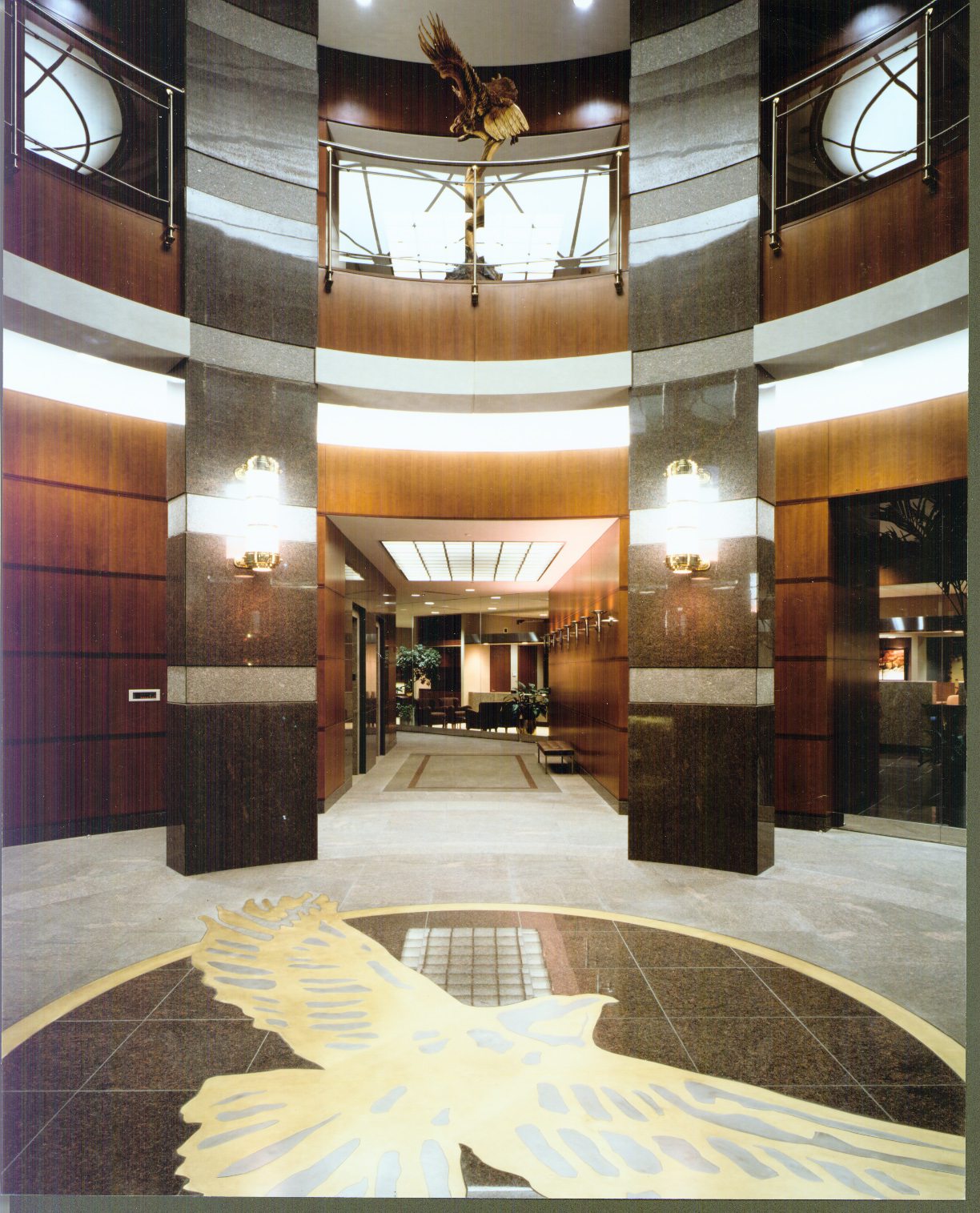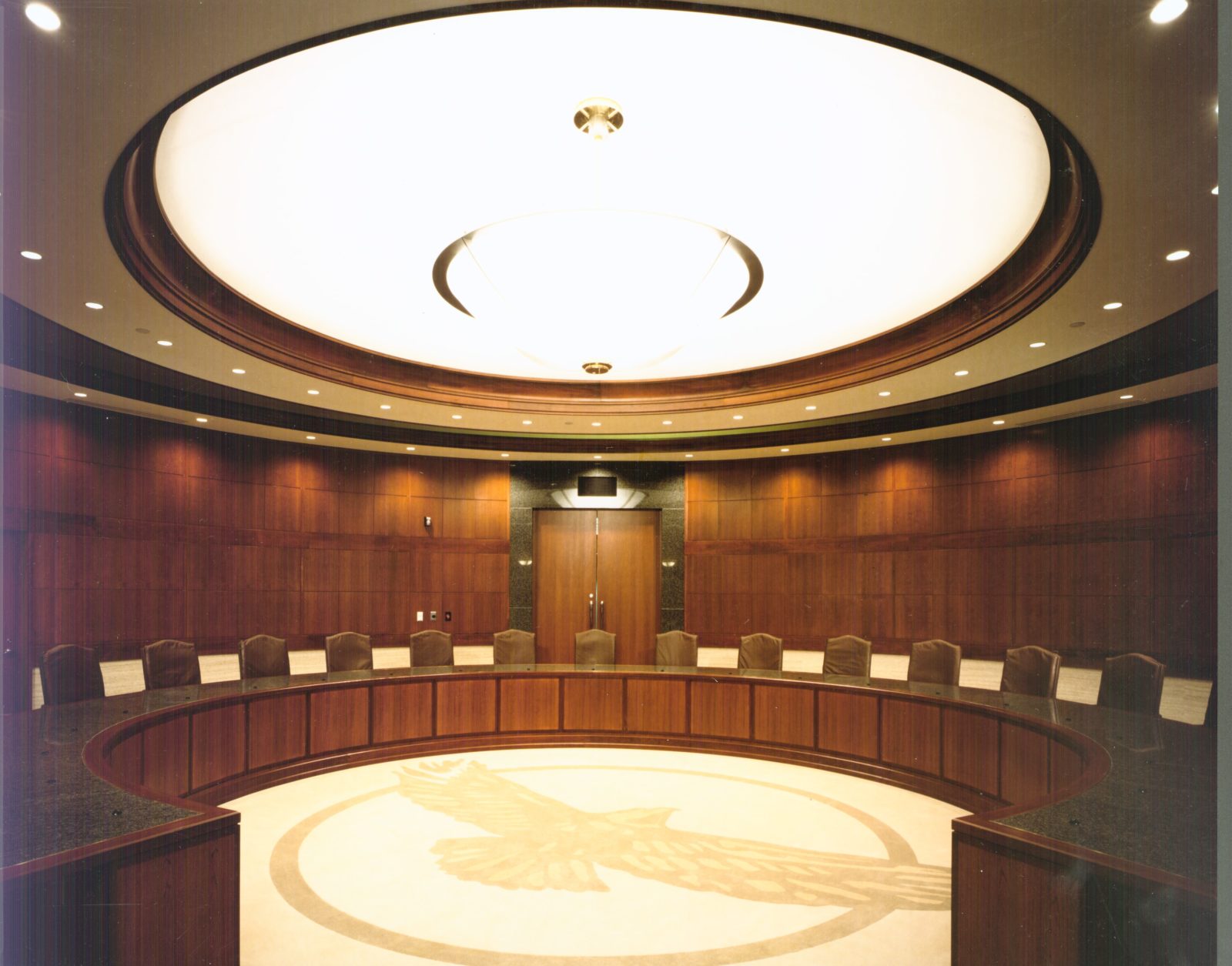 Finished exterior materials of construction include curved buff cast stone, polished and rough red carnelian granite with thermal finished accent bands topped by a seamed and domed, slate gray metal roof. A seven-foot high sculpted eagle, perched atop a 12-foot diameter clock, accentuates the base of the dome roof above the entrance.
Granite and cast stone accentuate the base of the building & frame, two-story bay windows on the second and third floors.
The lobby features a two-story atrium enclosed by curved glass walls. At the center of the lobby is a 20-foot-wide, inlaid bronze eagle cut into the granite floor. Bronze, stainless steel and cherry wood detailing prevails throughout the interior.
This branch facility also includes drive-thru lanes as well as a drive-up automated teller machine. A combination of underground and surface parking accommodates 255 vehicles.
Project Details
Location:
Missouri
Area:
74,000 SF